Sponsored by


Your ultimate

shore guide

2018
New boutiques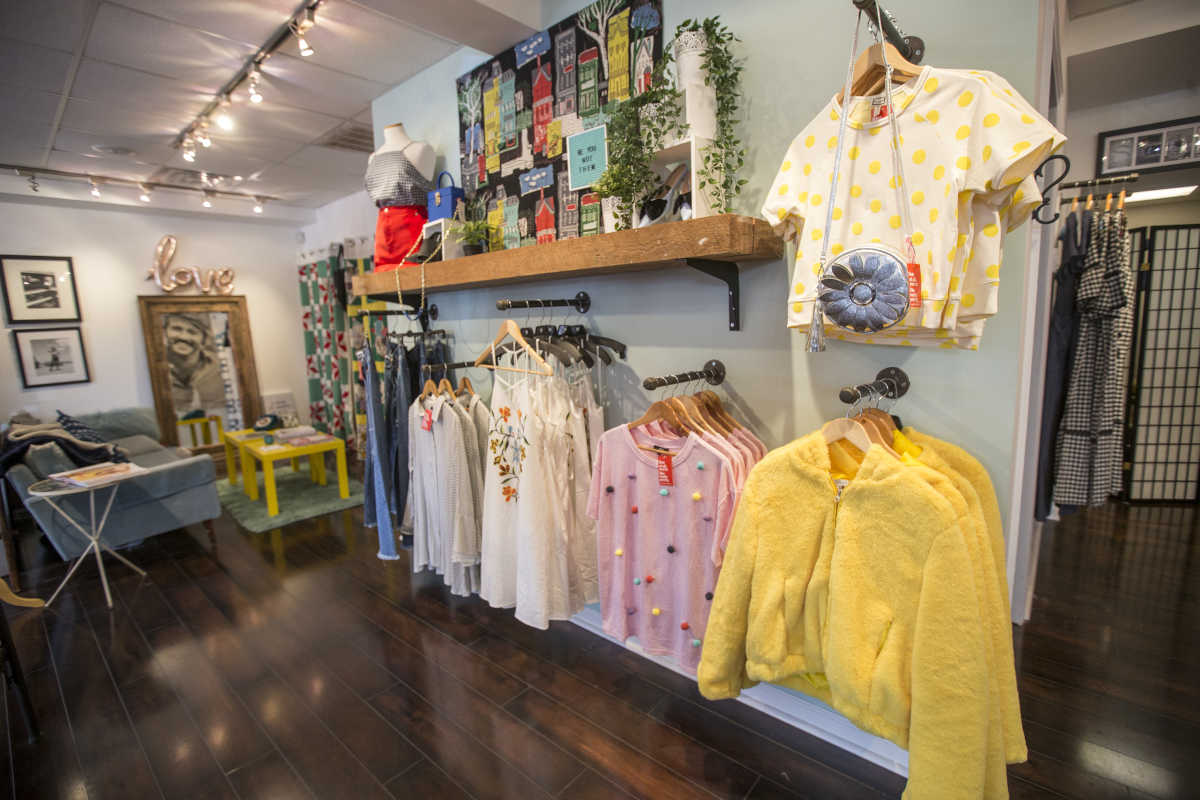 MICHAEL BRYANT / Staff Photographer
It was Chris Sciarra's dad, Mike, who returned to Wildwood in the 1960s, after a stint at the University of Hawaii, able to shape surfboards and envisioning a Jersey surfboard brand.
A half-century later, with detours into third-party retail and away from the core business, the next generation of Sciarras is deep into a major reinvigoration of that Kona Surf Co. brand, with an emphasis on branded clothing and, with the acquisition of the cutting-edge CNC surfboard shaper machine, a return to manufacturing Wildwood-shaped surfboards.
Mike's laid-back surfer vision is reemerging on Rio Grande Avenue, which the next generation thinks can be a revitalized hub of surfer cool.
"With Amazon and all these suppliers going direct, we felt like we had to be unique and go back to the drawing board," says Chris Sciarra, 33. "Our goal is to bring back the roots of our brand in a big way."
Elsewhere, young and transplanted store owners are reimagining shopping, away from the old patterns and into the one-of-a-kind, closely curated boutiques that have become as sure a part of folks' routines as trips to the ice cream shop or seafood shack. Places like Ocean City's Bohemian Mama, with its signature tepee, and the Islander, an oasis of good taste on the Boardwalk; the eclectic Givens in Cape May; Five O Six, a women's boutique in Surf City run by the younger members of the Farias family, of Farias Surf and Sport stores; Blue Eden/Seafoam Soap Co. in Stone Harbor; and stylish Scout in Margate.
Scout owner Hanna Newcomer, 30, has built a following with curated clothing, accessories, and decor in a boutique that would not be out of place on Northern Liberties' North Third Street. Like Kona's owners, she hopes her store's style and overall brand transcend the individual brands (Umgee USA, POL) it offers. This season, she says, it's "wide-leg denim, sun tops, lots of stripes, a little dip into the athleisure craze."
And Newcomer is always there, often with her baby, Pepper Jo, to make the experience a reassuring one. Even Scout's labels on the clothes ("First of all, you're like really pretty") make the whole experience like hanging out in a friend's kitchen. (Sometimes, I go just for the conversation.)
"I really wanted the store to feel like a lifestyle store," Newcomer says. "You're here for the weekend, you want to pick up a pair of jeans, some candles for the beach house, get gifts. A lot of the women will go to yoga and then come here."
"I'm trying to brand Scout as being the brand. 'Where did you get that? It's from Scout.' "
At Givens, on the Washington Street Mall in Cape May, you can walk in and have no idea what you'll walk out with. Bags and soft T-shirts and flowy clothes, but also the latest graphic novel by Abbi Jacobson, handcrafted backgammon sets, even miniature handcrafted salt dishes with spoons.
When she lost her job, Caroline Ranoia, 59, a meeting planner for a pharmaceutical company living in Ardmore, looked to the Shore — and to her Swiss grandmother's long-ago recipes for goat-milk soap — for a retail rebirth featuring handmade soaps, bath balls, and lotions. Now, she's an anchor on 99th Street in Stone Harbor, with side-by-side boutiques: Blue Eden and Sea Foam Soap Co.
"We have such a nice repeat business," Ranoia says. "I love my summer people, I really do."