Sponsored by


Your ultimate

shore guide

2018
Favorite seafood finds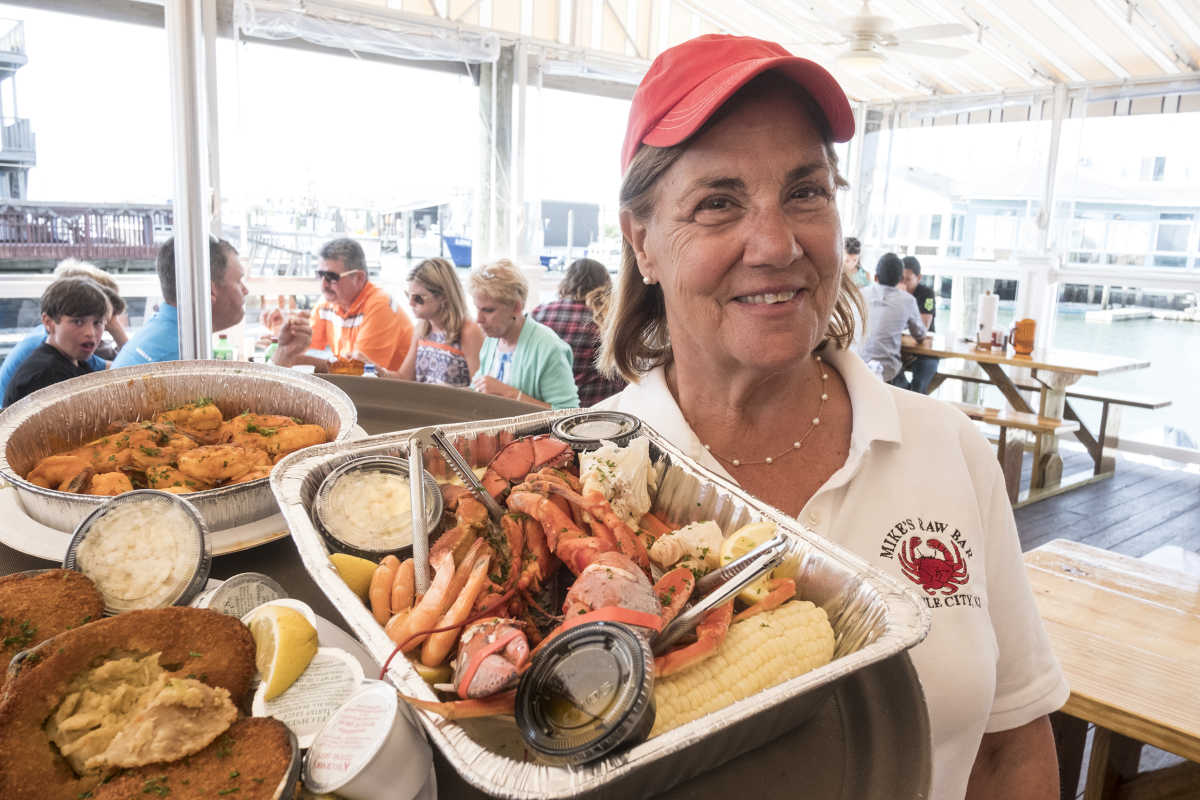 ED HILLE / Staff Photographer
I don't go to the Shore to eat chicken. What I crave most during my days by the waves is a platter of fresh seafood, preferably with as little fuss as possible. Good thing the Jersey Shore is stocked with fish shacks galore. Here are five of my favorites, from Wildwood to LBI. —Craig LaBan
Hooked Up Seafood
If your aim is to eat the freshest seafood on a picnic table closest to where it was fished, this is as close as it gets to Jersey fish-shack perfection. Co-owner and commercial fisherman Bill Bright likely caught your dinner, while Bright's wife, partner and chef, Michelle, cooks it all with skill, hand-breading the fried foods to order, steaming littlenecks in a garlicky butter bath, and grilling the thick steaks of pristine tuna to a perfect medium-rare. The fish tacos are popular. But the daily grill specials — tuna, swordfish or John Dory — are not to be missed. 1044 W. Rio Grande Ave., Wildwood, 609-522-2722, hookedupseafood.com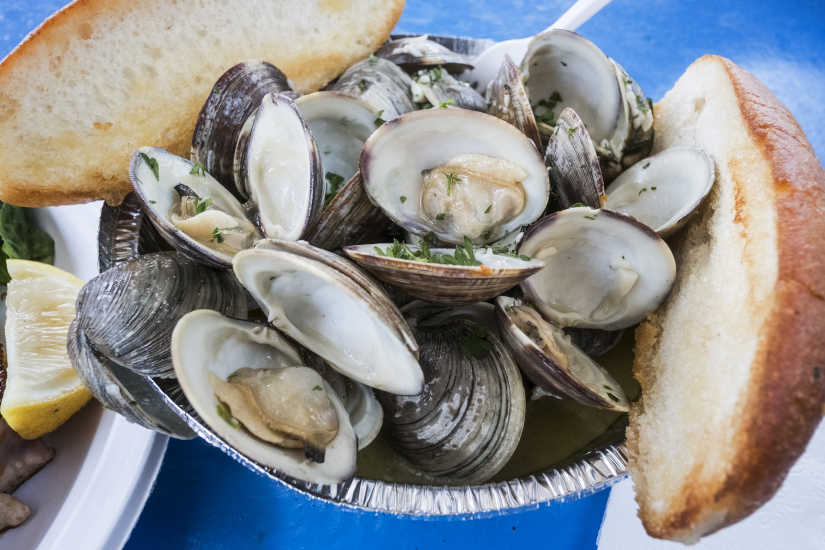 ED HILLE / Staff Photographer
Hooked Up Seafood offers fresh littleneck clams.
Quahog's Seafood Shack
Lucas Manteca and his wife, Deanna Ebner, launched Quahog's with the mission of updating the old chowder house with sustainability-minded fish and a menu reflecting the Argentine chef's South American point of view. And this casual BYO with a covered back patio seems to get better every year. The prices aren't cheap, but the ingredients are superb, and the Latino flair is distinctive, from corn-and-crab empanadas, to entrées like the Brazilian moqueca stew of seafood and chorizo in coconut broth that decidedly evokes another place, but succeeds largely because of the quality of its locally sourced seafood. 206 97th St., Stone Harbor, 609-368-6300; quahogsshack.com.
"Smitty's" The Clam Bar
The Shore's definitive no-frills seafood shack, with indoor-outdoor counters and a marina view of the bridge to Ocean City, this 33-year-old no-reservations standby is my favorite for raw littlenecks on the half-shell
and fresh local seafood simply baked or fried. The tuna in wasabi sauce
is my go-to, but the mako and snapper are great, too. Bring a cooler of beer and good friends, because the waits can be long. 910 Bay Ave.,
Somers Point, 609-927-8783; on Facebook
Mike's Seafood
This massive standby, which traces
its roots to 1911, when the Monichettis arrived from Ischia to the swampy Sea Isle City bay that would eventually become "Fish Alley," defines the prototypical Shore seafood-deck experience. With long lines, cheerful counter service, and seafood combos served efficiently in aluminum take-out pans, it has few upscale airs — a no-frills approach I appreciate.
Expect quantity and quality, if not necessarily finesse. But the deviled clam, grilled swordfish special, and lip-numbing shrimp "from hell" are worth the trip. 4222 Park Rd., Sea Isle City, 609-263-3458, mikesseafood.com
Harvey Cedars Shellfish Co.
For 44 years, Michael and John Garofalo's old beach house-turned-seafood haunt has served spot-on steamed seafood at picnic benches on a screened-in porch, especially "blistered" local clams, juicy lobster, seafood pastas, and great chowders. 7904 Long Beach Blvd., Harvey Cedars, 609-494-7112; harveycedarsshellfishco.com