Which Eagles Should Stay or Go?
Cast Your Vote
It's only been a week since the Eagles' season ended, but it's never too early to look ahead and project which players the team will keep. Here's beat writer Jeff McLane's thoughts on which players who ended the season on either the 53-man roster or injured reserve will stay or go:
Make your pick for each player, then click "Submit picks" to see how others voted.
Submit picks and see how others voted
quarterbacks
#9

Nick Foles

QB

Howie Roseman is likely to receive offers, but the value of a strong backup has been made abundantly clear.
#7

Nate Sudfeld

QB

The third quarterback spot is tailor made for developmental prospects. If Foles is traded can he be the No. 2? No.
#11

Carson Wentz

QB

Of course, he'll be back, but when? The Eagles shouldn't rush the franchise, especially if they have Foles.
Running backs
#36

Jay Ajayi

RB

There's concern about the durability of his knee, but the Eagles can at least ride out the last year on his rookie deal.
#38

Kenjon Barner

RB

A midseason replacement, he ably filled the returner role. The Eagles have more pressing issues, though.
#29

LeGarrette Blount

RB

A return for the 31-year-old free agent is unlikely, but he more than met expectations.
#30

Corey Clement

RB

The undrafted rookie progressed throughout the year and has at least a third-down role carved out for the future.
#34

Donnel Pumphrey

RB

Fortunately for the Eagles, his lack of readiness didn't hurt the run game. But will he ever be ready?
#28

Wendell Smallwood

RB

He was the odd man out after the Ajayi addition. He could be out again if the Eagles draft another running back.
#43

Darren Sproles

RB

He has said that he wants to play again. The Eagles need a steady returner, but his days in Philly could be over.
receivers
#13

Nelson Agholor

WR

The slot receiver is guaranteed to be back after a breakout season and could have his 2019 option picked up.
#88

Trey Burton

TE

The multipurpose third tight end is a luxury the Eagles likely can't afford with free agency beckoning.
#87

Brent Celek

TE

Will he or won't he retire? The 11-year vet should make his own call, but the NFL isn't always that kind.
#86

Zach Ertz

TE

He blossomed into one of the best tight ends in the NFL, and should stick around through a third deal.
#18

Shelton Gibson

WR

Inactive for most of the season, he found a spot as a gunner. His prospects as a receiver remain cloudy, though.
#10

Mack Hollins

WR

He's versatile as a receiver, blocker and special teams contributor, but does he have a future as a starter?
#17

Alshon Jeffery

WR

A December contract extension cemented his return. He showed his ultimate worth in the Super Bowl.
#14

Marcus Johnson

WR

A strong training camp propelled him onto the roster, but he never did enough when active on game days.
#82

Torrey Smith

WR

Drops were a season-long issue. He wasn't a bust free-agent signing, but the Eagles need to clear space.
Offensive line
#66

Will Beatty

T

Acquired late in the season after the Jason Peters injury, the veteran was an in-case-of-emergency tackle.
#79

Brandon Brooks

G

The right guard rightfully earned a Pro Bowl nod. He currently has the third-highest cap number for 2018.
#65

Lane Johnson

T

He was arguably the best right tackle in 2017, but a move to the left could be in the offing if Jason Peters isn't back.
#62

Jason Kelce

C

What a difference a year makes. A year ago he was on the trade block. Moving him now would be inconceivable.
#71

Jason Peters

T

Retirement, he said, is out of the question. But can the Eagles risk another year on his 36-year-old body?
#73

Isaac Seumalo

G

By the third game of the season he had lost the starting left guard job. He may be better suited to tackle.
#72

Halapoulivaati Vaitai

T

He more than held down left tackle after Peters' injury, but is he the long-term answer or just a backup?
#67

Chance Warmack

G

He's not a starter, but he's a viable backup in a pinch and is under contract for the right amount.
#61

Stefen Wisniewski

G/C

He solidified left guard and should have a lock on the spot heading into 2018.
Special teams
#4

Jake Elliott

K

He was clutch from far and late in games. He likely stole the job from Caleb Sturgis, but short kicks are a concern.
#8

Donnie Jones

P

He'll be 38 in July, but has shown no signs of slowing down. Could finally winning the Super Bowl spur retirement?
#45

Rick Lovato

LS

When he beat out Jon Dorenbos, hearts were broken. But the long snapper had a virtual error-free season.
#6

Caleb Sturgis

K

He was healthy during the season, but Elliott has made the free agent-to-be dispensible.
Defensive line
#94

Beau Allen

DT

The burly lineman is a valuable part of the inside rotation, but he's a free agent and could be difficult to retain.
#96

Derek Barnett

DE

The future is bright for the 2017 No. 1 draft pick. He should move into the starting right end spot.
#50

Bryan Braman

DE

He certainly had some special teams gas left in the tank, but his December signing was likely a rental.
#91

Fletcher Cox

DT

One could argue with his $100 million contract, but he carried the defense at times during the postseason.
#75

Vinny Curry

DE

A $6 million cap hit could make it hard to release him. He's solid, but three sacks isn't enough for $9 million.
#55

Brandon Graham

DE

A new contract has been in the works, but does he get paid for what he's done or can do as he enters his 30s?
#93

Tim Jernigan

DT

He didn't play much on pass downs, and $48 million may be excessive for a run stopper, but he has upside.
#56

Chris Long

DE

If the Eagles either trade or release Curry, keeping this veteran for another year would make sense.
#51

Steven Means

DE

He was active for only six games, but mostly because of the depth at end. He has another year left on his deal.
#98

Elijah Qualls

DT

If Allen walks, he should have a chance to step into the empty spot in the defensive tackle rotation.
#97

Destiny Vaeao

DT

He didn't dress in the playoffs when the rotation was reduced. The Eagles need to upgrade their D-tackle depth.
linebackers
#53

Nigel Bradham

LB

There's going to be demand, especially after he handled the defensive calls. But the Eagles are thin at linebacker.
#57

Dannell Ellerbe

LB

He ended up not playing much after the Hicks injury. The Eagles need viable starting options at linebacker.
#47

Nathan Gerry

LB

Special teams may be his ceiling, but getting drafted by the Eagles means he'll likely get another look-see.
#52

Najee Goode

LB

Every offseason he appears to be expendable and for four seasons running, he's found a way onto the roster.
#54

Kamu Grugier-Hill

LB

He's a solid performer on special teams and has clearly supplanted Chris Maragos as the emergency kicker.
#58

Jordan Hicks

LB

As good as he is when healthy, he's been injury prone. The Eagles will need a contingency plan at MIKE.
#95

Mychal Kendricks

LB

Keeping him for depth paid off after Hicks' injury, but his future with the team could rest on Bradham's plans.
#59

Joe Walker

LB

Injuries have blighted his first two years in the NFL. He showed potential after Hicks went down.
defensive backs
#41

Ronald Darby

CB

The return in the Jordan Matthews trade was up and down, but he, too, has one year left on his rookie deal.
#4

Rasul Douglas

CB

The third-round rookie showed some promise, but he will likely enter the spring as the fourth cornerback.
#31

Jalen Mills

CB

While the theory was once that he'd move into the slot, he has proven to be a solid outside starter.
#24

Corey Graham

S

The more nickel and dime the defense played, the more he saw the field. But trims need to be made.
#27

Malcolm Jenkins

S

There's little he can't do at safety and as a quasi-linebacker in dime. He turned 30 in December.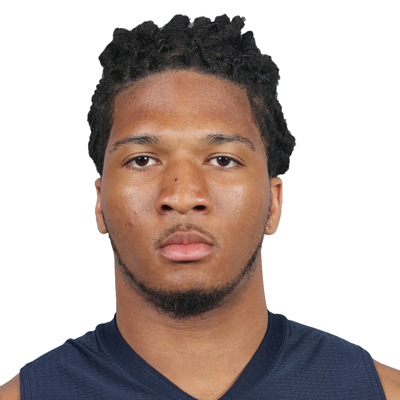 #22

Sidney Jones

CB

He still has a few more hurdles to clear, but the corner will likely be given every opportunity to start outside.
#42

Chris Maragos

S

He's getting up there in age (31) and is coming off knee surgery, but special teams play declined after his injury.
#23

Rodney McLeod

S

Inconsistencies marred his play late in the season, but he rebounded in the postseason. Complements Jenkins.
#21

Patrick Robinson

CB

He was the steal of the offseason and should be able to capitalize in free agency. The Eagles may bow out.
#26

Jaylen Watkins

CB

Like Najee Goode he's managed to stick around because of his versaility. He'll be a restricted free agent.
Submit picks and see how others voted
Photos: NFL.com; The Associated Press