Sponsored by


Your ultimate

shore guide

2018
On stage: More to see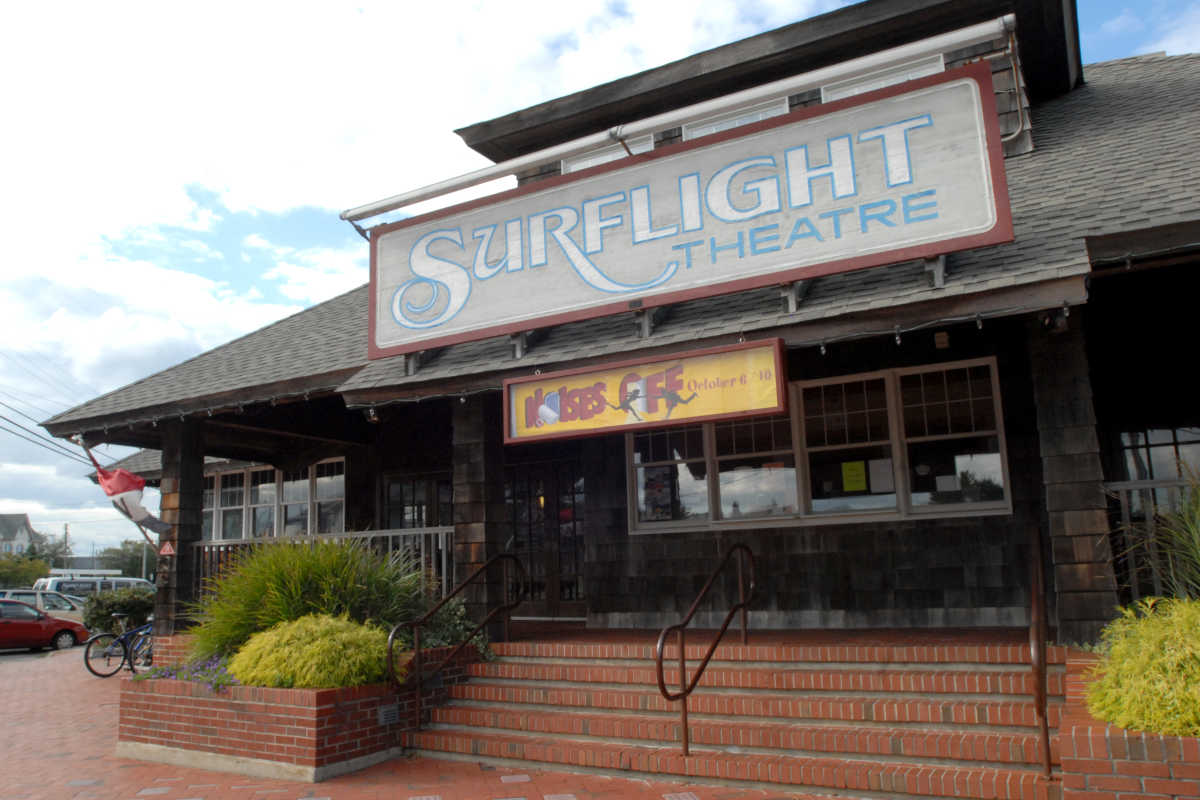 APRIL SAUL / File photograph
Down the Shore, theater is up. Once-closed playhouses have reopened. Community theater is alive and well, dinner theater is filling, and murder-mystery theater solves all your problems. Established dramatic houses are putting on full, diverse summer seasons. Below is just a taste.
Axelrod Performing Arts Center in Deal Park, five minutes from Asbury Park, has Disney's "Newsies," Disney's "High School Musical," "Hair in Concert," "Midsummer Night's Dream Ballet," and "Carmen." axelrodartscenter.com, 732-531-9106
Surflight Theatre in Beach Haven, Long Beach Island, marks its second season with an ambitious, tune- and dance-filled summer: "Nice Work If You Can Get It;" "Jesus Christ Superstar;" "The Wedding Singer;" "Saturday Night Fever;" "Bright Star;" "The 39 Steps;" and "Souvenir." And that gets us only to the first day of autumn. surflight.org, 609-492-9477
Our Gang Players of Manahawkin offers community theater this summer with "Pippin" and "Oliver!" at Barnegat High School in Barnegat. ourgang.org, 609-597-0553
Ocean City Theatre Company offers community theater, too, often with the backing of the Ocean City Pops orchestra. Among Broadway on the Boardwalk and other offerings: "A Chorus Line;" "Legally Blonde;" Disney's "Beauty and the Beast;" and "Singin' in the Rain Jr." www.oceancitytheatrecompany.com, 609-398-1118
www.oceancitytheatrecompany.com in Somers Point, resurrected last summer, rises again with a full slate, including some originals: "I Love You, You're Perfect, Now Change" through May 20, then "The Shoobie Show," "Sylvia," "Broadway By Request," "Lovely, A Musical Comedy," "Make Room for Vicky," and "Little Women." gatewaybythebay.org, 609-653-0553
And Cape May has theatrical offerings for all summer visitors. Cape May Stage starts in May with Erma Bombeck's "At Wit's End," and there follows a full season, with Neil Simon's "Chapter Two," James Goldman's splendid "Lion in Winter," and Shawn Fisher's "The Shuck" taking us into November. capemaystage.org, 609-770-8311.
East Lynne Theatre Company operates year-round, with murder-mystery weekends and Sunday silent films. Its main stage is a busy place, too. For this year, the theme is women reaching for the sun, the moon, and the stars: "A Year in the Trenches;" "On the Sunny Side of the Street;" "Arsenic and Old Lace;" and Philly playwright Lauren Gunderson's lovely "Silent Sky," a true tale of odds-beating female astronomers. eastlynnetheater.org, 609-884-5898.
Elaine's has offered dinner theater, murder-mystery weekends and more for years. Through mid-July, it's "Zombie Beach Party." From mid-July on, it's a special summer mystery. Shows Tuesdays through Thursdays; also Saturdays. Call ahead. elainescapemay.com, 609-884-1199.
At the Aerodrome at the Cape May Airport terminal building, playwright/businessman Bill Sterritt has created a theater and arts center. It hosts a Fringe Festival May 18-20, with two beer gardens and two stages. Theatrical events include Philly's own Tribe of Fools, "Nana's Home Movies" by the SPQR Stage Company, and Chase Jackson with "A Minute with Miz. Mamie (Hard But Fair)." Starting July 16 for a long run is "Calliope Rose — A Mythological Comedy." It's set in a lighthouse, which sounds right. Author Sterritt calls it "the Odyssey on acid." aerodromenj@aol.com, 323-793-2153