Sponsored by


Your ultimate

shore guide

2018
In the off-season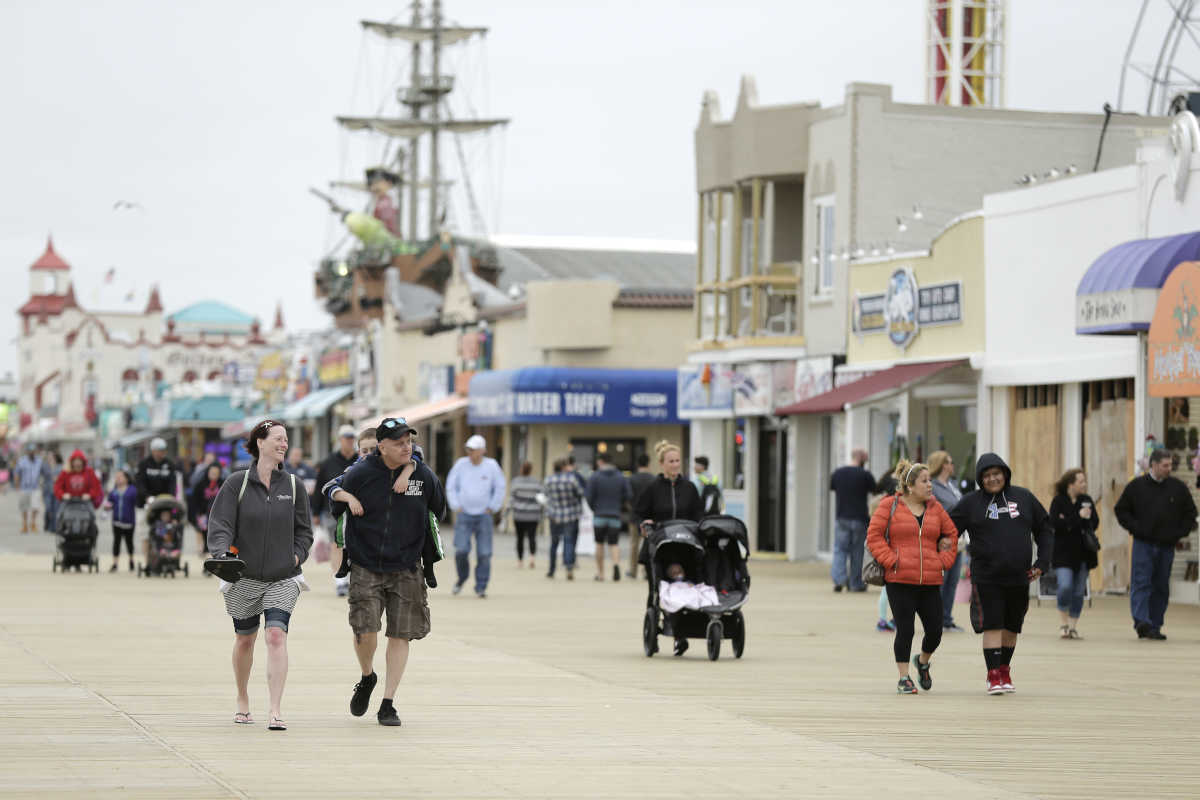 ELIZABETH ROBERTSON / Staff Photographer
If schoolkids aren't part of your vacation picture, the off-season — April, May, September, and October — makes an excellent scheduling choice. Enjoy the perks, and avoid the crowds.
Cheaper stays
Between Labor Day and Memorial Day, it's not unlikely you'll find houses discounted by 50 percent. "In the height of the season, my place goes for $5,750 per week," says Cape May homeowner/Coastline Realty owner Carol Menz, who rents out a Victorian near the beach that sleeps 16. "In September, I go down to about $2,300, and October, it's closer to $1,950." In-season, she says, "you almost always have to book a place for an entire week." Once September arrives, "a lot of homeowners begin to allow for two- or three-night stays."
You can always drop into a hotel for a single night, but for much less in the off-season. Take the Biscayne Suites, a short stroll away from Ocean City's boardwalk: A Saturday night stay in July costs about $320 for a base-level room; in September, that room is more than $100 less. Book into October, and you can take away another Benjamin.
Tag and parking perks
Beach-tag policies apply only in peak season. Head to Avalon, Stone Harbor, Cape May, and Sea Isle City before Memorial Day or after Labor Day, and the waves and sand are free. In Ocean City, no tag is required before June 2 and after Sept. 3. (Tags are never needed at Wildwood and Atlantic City.)
Often in the off-season, parking lots and meters are free. In many towns, though (Ocean City, the Wildwoods, Sea Isle City, and Stone Harbor), meter season runs roughly May 1 to Oct. 31.
Easier entrees
Off-season puts some of the best restaurants on the menu with only three days' notice, as opposed to three months'. "It's crazy. We opened up our reservations to the public on the first day of spring, and people started lining up out front until we opened," says Cookie Till, owner of Steve & Cookie's by the Bay in Margate. "By the end of the day, nearly all of the prime dining times within July and August had somebody's name on them." During May and September, Till says, only a few weeks' notice is needed for a weekend night. In October, you may be able to call that week and get a Saturday night table.
Tables come easier at spots that don't take reservations, too. "The pace of life is much slower during the off-season, so it creates a quieter, more intimate experience," says Mark Kulkowitz, owner of Cape May's Mad Batter Restaurant, where breakfast is first-come, first-serve, and lines stretch out the door. "During the on-season, it's like rush hour in Center City — things are going full throttle."
Fine forecasts
The weather often hits that sweet spot: You can bike all day without sweating and still wear flip-flops at night. The National Weather Service says the average high in September for Atlantic City (and the other barrier islands) is a pleasant 77 degrees. September ocean temps match those of the warmer months, too, after soaking in the sun all summer. May's daily highs average 71 degrees. April (62 degrees) and October (67) are chillier.
Festivals and events
Avalon, Sea Isle City, and Stone Harbor offer food and wine events. Ocean City hosts an air show and block parties. Kites, motorcycles, oldies, and all things Irish are the Wildwoods' draws. Sea Isle celebrates all things Italian for Columbus Day. Atlantic City offers entertainment nearly nightly. Cape May's wineries, breweries, and distilleries provide tours and tastings through the winter.