Sponsored by


Your ultimate

shore guide

2018
A tide of new restaurants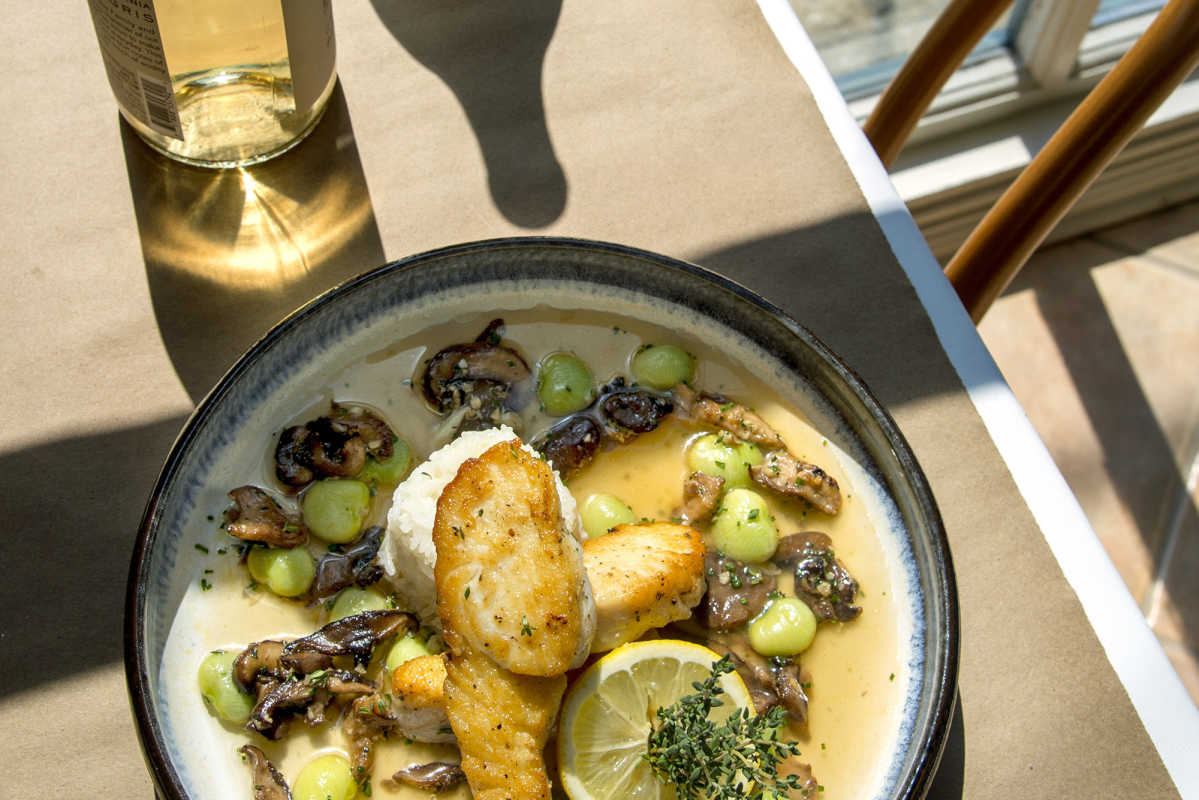 TOM GRALISH / Staff Photographer
There are bullet holes in the wall at Mayer's Tavern in Cape May, an old fisherman's spot off the tourist path on Spicer's Creek that was once known for rough bar fights and perfect fried scallops.
"I heard someone was shooting at the bartender, but who knows?" says Alex Laudeman, deferring to the old-timer lore from that 1980s altercation, part of this local classic purchased by her father, Keith Laudeman of Lobster House fame. Not that her dad was an easy sell.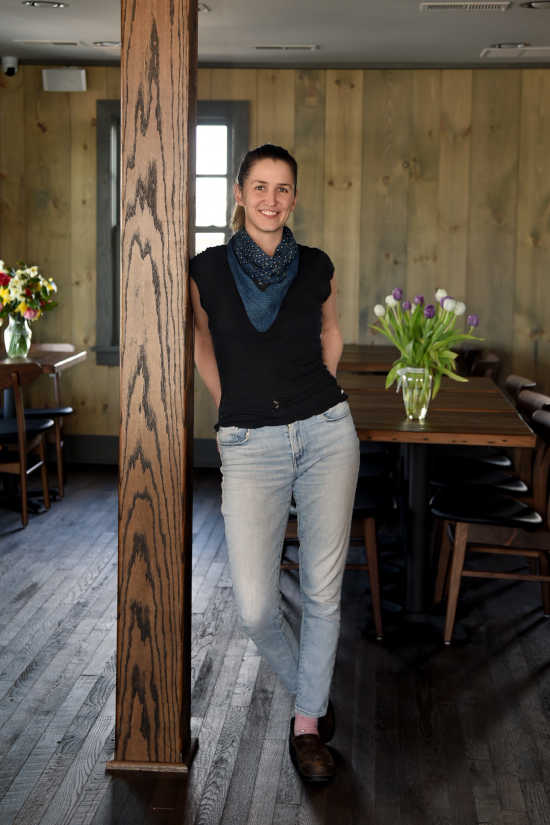 TOM GRALISH / Staff Photographer
Alex Laudeman's Mayer's Tavern melds a gastropub sensibility with a fish house update.
"I didn't want it initially," Keith admits. But Alex, 33, a New York-trained chef who cooked at Esca with David Pasternack, was eager to return home for a project that, after a significant renovation, melds a gastropub sensibility with a fish house update where kale salads, craft cocktails, and prosciutto-baked clams can happily coexist with those old-school fried scallops. (Minus the gunfire.)
"It will definitely be younger and more unpredictable than the Lobster House, with a little more boisterous vibe," Alex says of the new Mayer's (894 Third Ave.). "Like its younger cousin just back from Brooklyn."
That theme of revival and new beginnings echoes up and down the Shore this season, from Cape May to Atlantic City.
Not far from Mayer's, a decidedly retro vibe will be the theme at Cape May's Exit Zero Filling Station (110 Sunset Blvd.; 609-770-8479, exitzero.us). This is a new location (with an actual kitchen and expanded menu) for Jack Wright's quirky international curry "cookhouse," where you can eat a Bengali chicken egg roll and fiery Kraken squid curry, buy Exit Zero merch at the store, then have uniformed attendants gas up the car and clean your windshield. "Just your usual thing," jokes Wright, who also publishes a local magazine by same name and projects a June opening.
The investment group that owns the land for Wright's new filling station, headed by developer Curtis Bashaw, has a host of other new projects sprouting from the fertile soil of its Beach Plum Farm, including the new Beach Plum Farm Bakery & Cafe at West End Garage (484 W. Perry St.; 609-770-8261) for "farm-to-coffee" and doughnuts flavored with herbal icings (lemon verbena, lavender), plus pastries made with Beach Plum's eggs and lard. Newly built cottages at the farm, officially debuting in the fall but renting for previews this summer, will have foodie-centric weekend packages — guests can try their hand at organic farming by day and savor family-style dinners at the farm at night. The company's swank Ebbitt Room at the Virginia Hotel (25 Jackson St.), meanwhile, is making full use of the farm's heirloom poultry and pork now that chef Jason Hanin (Dune, Chelsea Prime) has settled into a year's worth of Beach Plum bounty. Dishes like his simply cooked Cornish Cross chickens over polenta or the local Sweet Amalia oysters grilled in za'atar butter are worth the visit.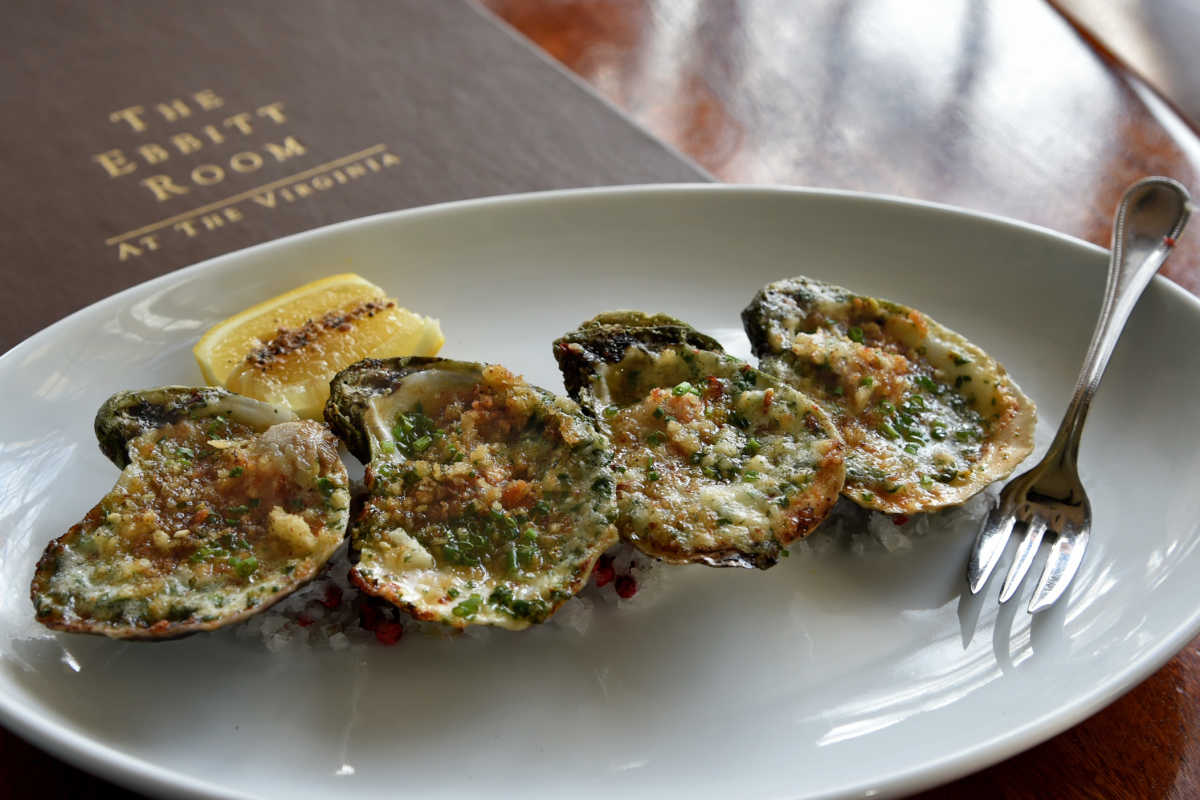 TOM GRALISH / Staff Photographer
The local Sweet Amalia oysters grilled in za'atar butter are worth a visit to the Ebbitt Room.
A little farther north, in Stone Harbor, another veteran of Shore kitchens, Gus Zimmerman (Marie Nicole's, Bobby Flay Steak), is finding his new groove as co-owner at Kitchen 330 (330 96th St.; 609-796-2446, kitchen330.com). This cozy BYOB, which he opened with cousin Paul Gioquindo and his wife, Debbie, in the former Kuishimbo space, is featuring New American plates ranging from duck confit croquettes to ceviche and Cuban-rubbed pork chops at entrée prices that dip below $30.
But perhaps nowhere is the seaside comeback spirit beating so optimistically as in Atlantic City, where the former Revel Casino building plans a reopening as the Hyatt-branded Ocean Resort Casino with a potential reboot of several Revel restaurants. The old Taj Mahal also has been transformed, with a $500 million makeover, into a Hard Rock Hotel & Casino that come late June will have more than 20 food and beverage venues, including a mega-Hard Rock Cafe with a glassed-in room to watch the burger meat being ground, an upscale chop house with an Argentine wood-fired grill and Boardwalk view, and a Japanese restaurant called Kuro with a robatayaki charcoal grill and "less-Americanized" sushi. Debuting at the Tropicana's new Chelsea Tower are Chelsea Five Gastropub and a new Gilchrist Restaurant location serving breakfast and lunch.
This summer's most intriguing A.C. project, though, is materializing outside the casino world on Tennessee Avenue, a blighted beach block developers are hoping to revitalize, Brooklyn-style, with a series of hip indie businesses, from a yoga studio to a coffee house (Hayday Coffee) and a unique bean-to-bar chocolate atelier and wine bar called MADE (121 S. Tennessee Ave.). The Tennessee Avenue Beer Hall (133 S. Tennessee Ave.; tennesseeavenuebeerhall.com), with more than 100 craft brews, video games, updated bar food, and a giant outdoor beer garden, will be the centerpiece of the development when it opens in June.
Will it be enough to begin to transform this hard-luck cityscape into sustainable non-gaming prosperity?
"I'm so excited about it," says Cookie Till, a close observer who owns Steve & Cookie's in Margate. "They're trying to do what Philly did with Fishtown. And it's kind of cool."