Sponsored by


Your ultimate

shore guide

2018
Fun in any weather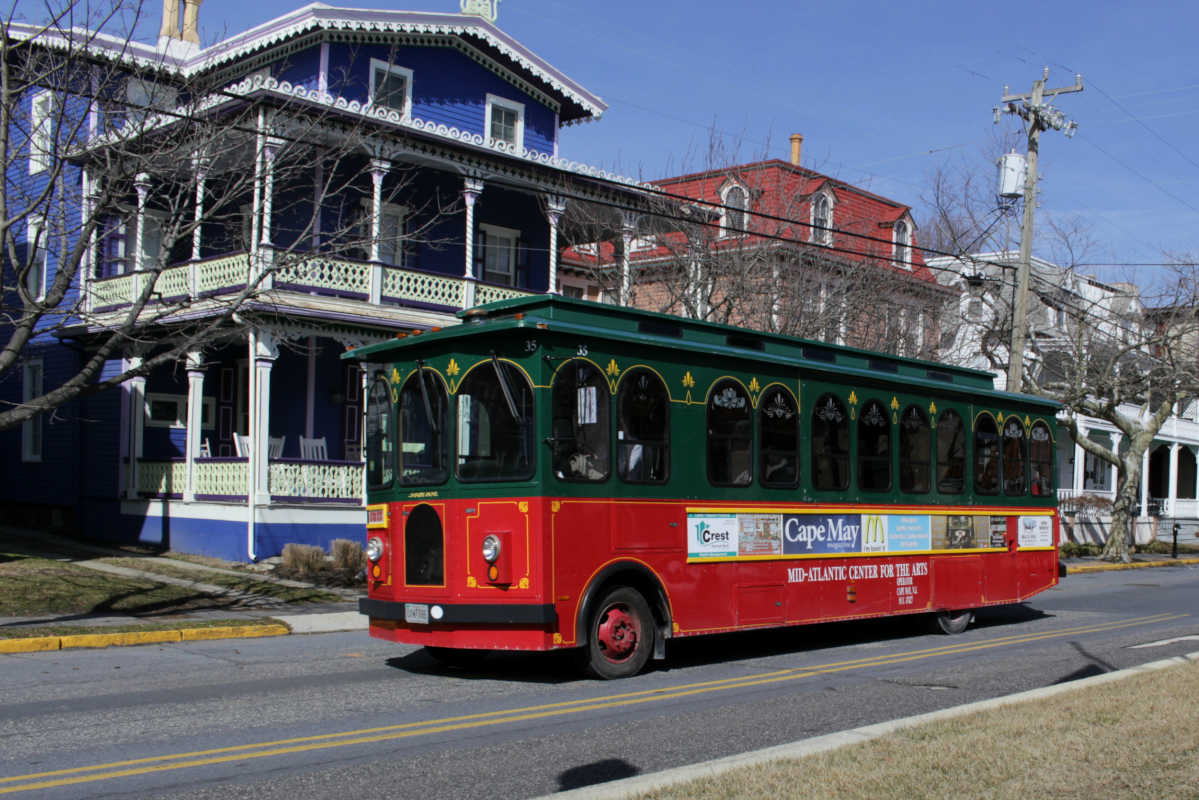 Staff Photo
When a day at the beach takes a turn for the soggy, the modern vacationer, by instinct, retreats inside, lights up a screen, and tunes out the sea, the gulls, the house, and the people within it. But should that same sun-deprived fun-seeker bravely resist personal technology's solitary temptation, rewards are great. Feed some stingrays, learn some history, discover a shore bird, or experience tech beyond the latest iPhone.
Atlantic City Aquarium
Quaint can be hard to come by in the Shore's sin city, but A.C.'s north end comes pretty close. Gardner's Basin — home to docks, fishing boats, parasailing, family-friendly bars, restaurants, even a doll shop — feels practically Stone Harboresque. The marina's flagship, so to speak, is its two-floor, cedar-shake aquarium. The attraction is both less than half the size of Camden's Adventure Aquarium and less than half the admission. No hammerheads or hippos here, but plenty of mid-Atlantic swimmers, a stingray touch tank, and at least one crab that bears a striking resemblance to the one that sings "Shiny" in Moana. Summer brings daily dive shows in the big tank, animal shows daily at 2 p.m., and stingray feedings at noon and 3 p.m., when two dollars will buy a bunch of mackerel to hand-feed to nature's prettiest underwater gliders. Says aquarium representative Sarita Stroud, "If you didn't get wet, you didn't have fun." 800 N. New Hampshire Ave., Atlantic City, 609-348-2880, acaquarium.com
Cape May Trolley Tours
Cape May's Victorian-style trolleys run rain or shine every day from the Washington Street Mall. There are kids' tours (vintage sing-alongs), ghost tours (not too scary, but maybe not for little kids), and historic mansion tours (definitely not for most kids). Last summer, the Mid-Atlantic Center for the Arts & Humanities, which organizes the excursions, added nature and Underground Railroad tours. MAC's Susan Krysiak says the newest additions are quite popular.
A naturalist from the Cape May Bird Observatory leads each two-hour "Wild Side" tour. The party heads south, through untamed Shore woods, toward the lighthouse to seek out monarch butterflies and a few more of the millions of winged creatures that migrate through each year. Stop-offs along the way point out places where the creatures stop off, too.
The Underground Railroad tours head north, toward Cold Spring Village, talking of Africans who escaped slavery by crossing the Delaware Bay into New Jersey. Along the way, it's revealed that Harriet Tubman was likely here, as was magnate Stephen Smith, who used his own train cars — a literal railroad — to bring people to freedom. The two-hour tour stops at the well-preserved antebellum former whaler's cottage that once belonged to Owen Coachman, who lived in a neighborhood of free blacks. Washington Street Mall at Ocean Street, 609-884-5404, capemaymac.org
Escape rooms and virtual reality
Escape AC at the Tropicana in Atlantic City is adults-only and boasts about its low success rates — maybe drinks from the lounge across the way have something to do with that. Escape Cape May — in bayside Villas, actually — welcomes children, some of whom might be able to relate to the room inspired by school detention. It also books birthday parties, and will arrange for pizza and popcorn. In mainland Northfield, Escape at the Shore opens its five rooms year-round, seven days a week, with offerings that include horror, science, pirate and Wild West. Kids can receive unlimited clues. Adults max out at five.
Ocean City's Liberty Escape opened at Eighth Street and the Boardwalk last summer with three puzzles: pirates, aliens, and blitzkrieg. This summer, owner Justice Volz has planned a second location, with three more escape rooms and two more significant attractions. The new space occupies the old Mia's Christmas Gallery at 11th and the Boardwalk, in front of the Flanders Hotel. (Not to worry, Christmas in July fans, Mia's has merely relocated to Asbury Avenue.) Next door to the new escape rooms, the new Liberty Virtual Reality will debut eight stand-up VR stations for interactive experiences: art and painting; haunted house; shooting gallery; archery simulation; and a Google Earth program that, Volz says, "lets you walk through any major city in the world."
Liberty VR also has 90 virtual-reality cinema chairs Volz compares to "a 3-D ride at Universal or Disney." Pneumatic compressors move the chairs around in sync with what the riders see: haunted houses, outer space, and a roller-coaster, to name a few. Volz describes the sit-down experience as more intense.
Liberty's third installment is a hot-air balloon ride simulator — the Eastern Seaboard's first, Volz says. Two $110,000 machines allow one guest at a time to take simulated four-minute rides over the Grand Canyon. "It's a real hot-air balloon basket, attached to a rig," he says. "Whatever you see, whatever you hear, the basket is following that. If you hit a canyon wall, your basket will shake. If a gust of wind comes, the basket will rock. If you pull the cord, you will feel the heat on top of your head."
Oh, well. If the sun's not shining, simulated heat's better than none.
Escape AC, 2831 Boardwalk, Atlantic City, escapeac.com; Escape Room Cape May, 2202 Bayshore Rd., Villas, escaperoomcapemay.com; Escape at the Shore, 513 Tilton Rd., Northfield, escapeattheshore.com; Liberty Escape and Virtual Reality, 768 Boardwalk (escape rooms only) and 1078 Boardwalk, Ocean City, libertyescaperoomsocnj.com