Sponsored by


Your ultimate

shore guide

2018
See-worthy history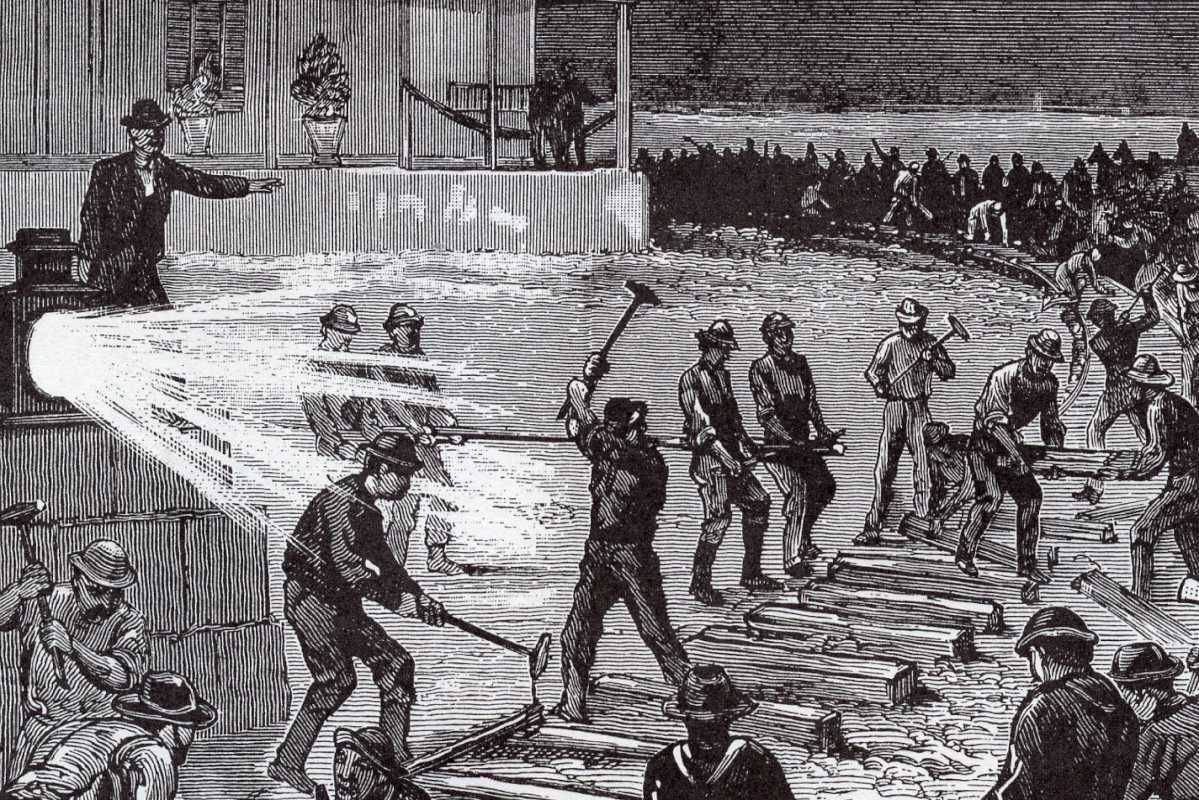 Courtesy of Emil R. Salvini
Sand does not absorb the history of the Jersey Shore's changing tides. Wade deeper and you'll discover otherwise forgettable structures that were preserved to make important events unforgettable. For curious shoobies, here are five sites that will help you connect with pieces of the past.
World War II bunker
World War II reached the Jersey Shore in February 1942, after a Nazi submarine torpedoed and sank the USS Jacob Jones off the coast of Cape May. To protect adjacent Delaware Bay, which led to the Philadelphia Naval Shipyard, military officials tapped Cape May Point as a defensive stronghold. The town built a canal, a lookout tower, and a hulking, T-shaped concrete bunker set on a slip of beach 900 feet from the shore. To withstand attacks from sea and air, the bunker was outfitted with a blast-proof roof and 6-inch guns. In 2008, the now-boarded-up bunker was added to the National Register of Historic Places.
Summer U.S. capital
Ulysses S. Grant vacationed so often in Long Branch that he declared it the nation's "summer capital" in 1869, starting a trend among sitting presidents (Rutherford B. Hayes, James A. Garfield, Chester A. Arthur, Benjamin Harrison, William McKinley, and Woodrow Wilson). A few weeks after Garfield was shot at a Washington train station in July 1881, he was brought to the beachside town. Locals laid emergency rail tracks to guide Garfield's train from the local station to the front door of his rented beachfront cottage, where he died 12 days later. When the emergency tracks were dug up, a local man recycled the wooden ties and built a small red and white "Garfield Tea House," which now sits outside the Church of the Presidents at 1260 Ocean Ave. The cottage subsequently burned down, but in the 1950s a granite slab was planted along 6 Garfield Rd. to mark its location.
Early Coast Guard
The Life-Saving Station in Ocean City, 801 E. Fourth St., is a monument to the country's first water-rescue network. The recently restored station was built in 1886, and at its peak was connected with 45 brethren along the Atlantic coast and 200 others nationwide. Full-time crews mainly rescued shipwrecked sailors, most notably five mariners from a 329-foot vessel that ran aground in 1901. Though the station became redundant shortly after the Coast Guard was formed in 1915, it later served as a headquarters for World War II-era beach patrols. It closed permanently in 1945.
Guiding light
Several hundred vessels were either shipwrecked or stranded on approaching New Jersey's southern coastline in the early 1800s. To help sailors navigate the treacherous shores of Absecon and Brigantine, Congress paid for a 171-foot lighthouse on Absecon Island. Civil engineer George G. Meade, who was more or less raised in Philadelphia, oversaw its construction before going on to fight in the Civil War, rising to general and famously defeating Confederate Gen. Robert E. Lee at the Battle of Gettysburg. The lighthouse, completed in 1857, was outfitted with a 36-plate lens that remains intact. Today, it is counted as the state's tallest, and the country's third-tallest, lighthouse.
Atlantic County Quakers
Along a leafy stretch of Galloway Township, set just beyond a heavily wooded road, stands a recently restored 189-year-old Quaker meetinghouse. Constructed in 1828, the small house served worshipers in Woodstown, Salem County, for more than 100 years before it fell into disrepair. The structure was moved to Historic Smithville in 1969 as part of an exhibit, where it remained until 1987, when the Atlantic City Area Friends Meeting moved it to 437 S. Pitney Rd. The simple building has rows of plain wooden benches and is framed with plain white walls. It has limited electricity and no heat.