Sponsored by


Your ultimate

shore guide

2018
Two states, two Shores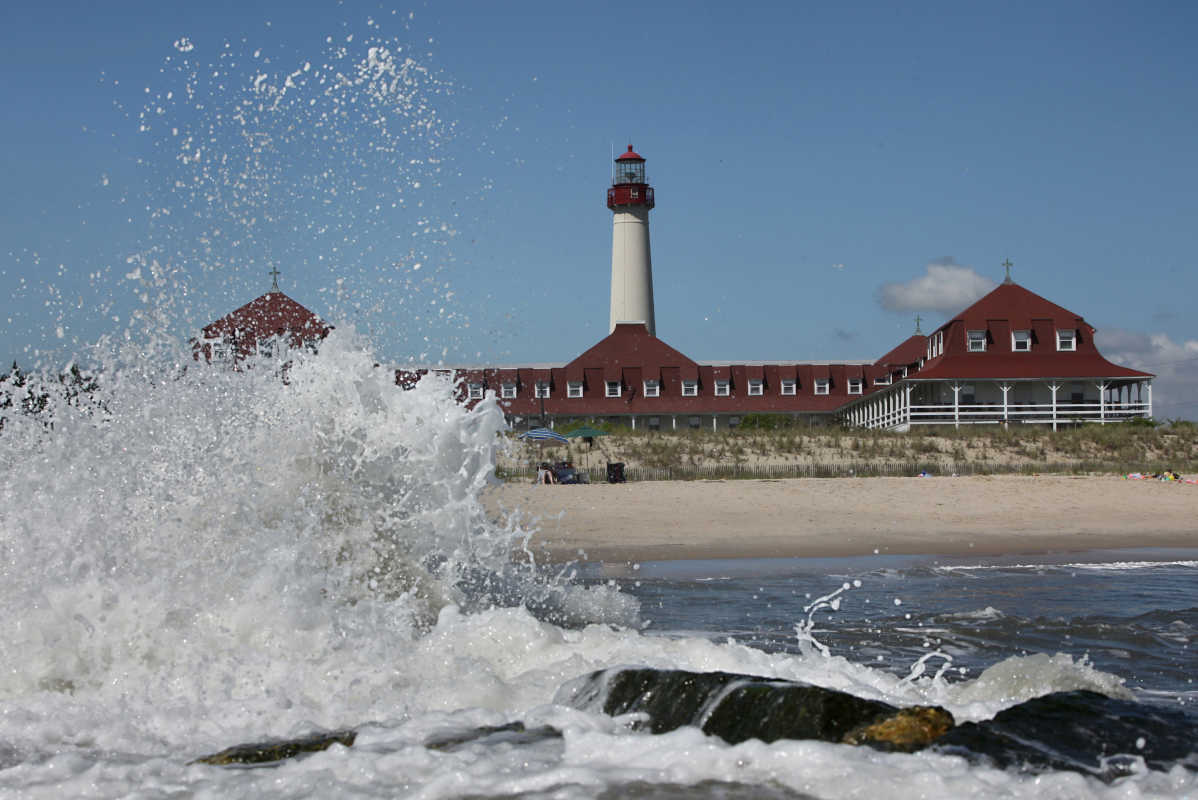 DAVIN M WARREN / File Photograph
Since oceans and rivers were our main highways and Philadelphia was a small town at the edge of a big forest, two capes — Cape May in New Jersey and Cape Henlopen in Delaware — have marked the city's far entrance. When railroads and roadways tied them closer to the metropolis, these peninsulas sprouted parallel chains of beach resorts.
For those of us who grew up in and around Philly, the Shore is a string of Jersey towns ending in Cape May. But raising my family in Wilmington, we learned about that other Shore, the one that starts up at Cape Henlopen and runs through Maryland, to the islands off Virginia.
The two capes are close enough that on clear nights you can see the lighthouses and other markers on the sparse tidal shores of either side of Delaware Bay. Big-lunged swimmers can cross it, ducking tankers and container ships, loud pleasure craft, and the surviving watermen, as Sam Calagione did to promote founding of his cult brewery, Dogfish Head, back in 1995. And there's the ferry linking those just-inside-the-Cape old fishing ports, Lewes and North Cape May.
The two Shores are bizarro versions of each other. The Jersey beaches generally hit the surf at gentler angles; the Delaware and Maryland pumped-in sand feels coarser. The southern beaches lack the stone jetties that channel swimmers close to lifeguards in Jersey.
Exiles obliged by marriage or circumstance to learn the opposite cape look for versions of what we left on the other side: Each Shore has an Ocean City. New Jersey's, with its board-sided houses split into upstairs and downstairs apartments, still has in many blocks the feel of a packed older-Philadelphia neighborhood. Maryland's, by contrast, is dominated by high-rise apartments, hotels, and condos built since 1960s flooding, with only a few blocks of comfortable older homes.
The OCs have about the longest boardwalks of their respective Shores, with the same cheesy pizzas and T-shirts. OCMD has more buffet restaurants. Maybe the biggest difference is alcoholic: OCMD sports bars fiercely cater separately to Washington, Baltimore, Pittsburgh, even Philadelphia sports fans. OCNJ is still dry, forcing you to load up on your way through Somers Point or Sea Isle City.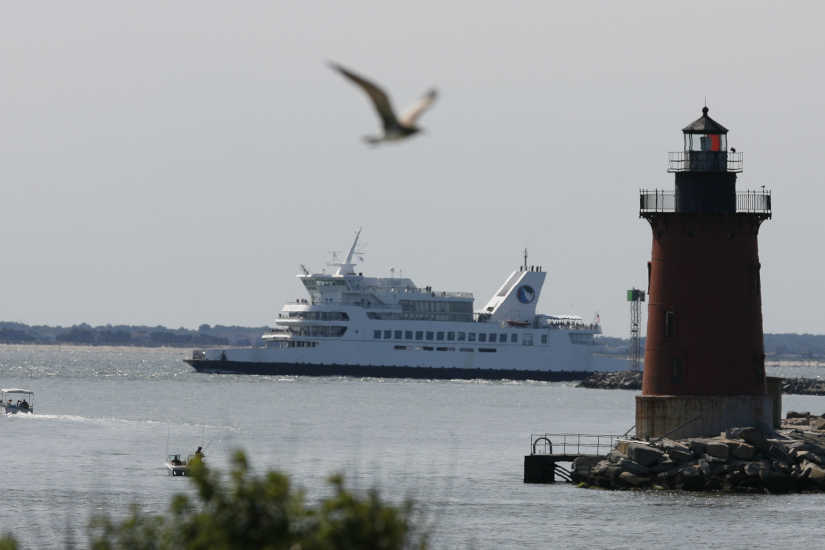 TIM SHAFFER For the Inquirer
The Cape May-Lewes Ferry cruises past the Breakwater Lighthouse in Lewes, Del.
Cape May, where old-time Philadelphians and early presidents summered, has its rough mirror in Rehoboth Beach, where post-Civil War leaders came by special trains from tropical Washington. Both have wooden, porched homes and cozy hotels, though Cape May's are more flamboyantly painted. Rehoboth, unlike Cape May but like OCNJ, has a Methodist foundation, which today coexists with an important gay community unlikely in camp-meeting days.
There's is nothing quite like Wildwood, with its wide beach and its balance of urban decay and renewal. Delaware's echo is Dewey Beach, center of Senior Week for Wilmington high school kids and home to live-music, good-beer derivative restaurants, and dance clubs. The boardwalk is a truncated fragment of Wildwood's, with little sign of the doo-wop styling and deep Italian American flavor. It's still pretty.
Bethany Beach, Del., with its oceanside tower and suburban-style developments, looks more like Carolina and Florida planned communities than Avalon or Stone Harbor, Cape May County's answer to the Main Line. But socially, it's similar: My sons complained that girls who summered in Bethany would rather lounge by the pool than run down to the real surf.
The Delaware and Maryland Shores lack Atlantic City's casinos, or anything much like Long Beach Island, unless we go back to Bethany. But there was an attempt to build one: Drive past OCMD and you're in Virginia, with the long wild stretches of Assateague Island National Seashore and a few lonely asphalt strips of the resorts developers tried to plant there before the big 1964 hurricane and the decision to turn the place over to the National Park Service. Drive past and you finally reach the New England-like ocean village of Chincoteague, which stayed North in the Civil War, and where you can view those all-too-famous ponies in their salt-marsh homes.
It's all in our backyard.