Sponsored by


Your ultimate

shore guide

2018
Play, stay for less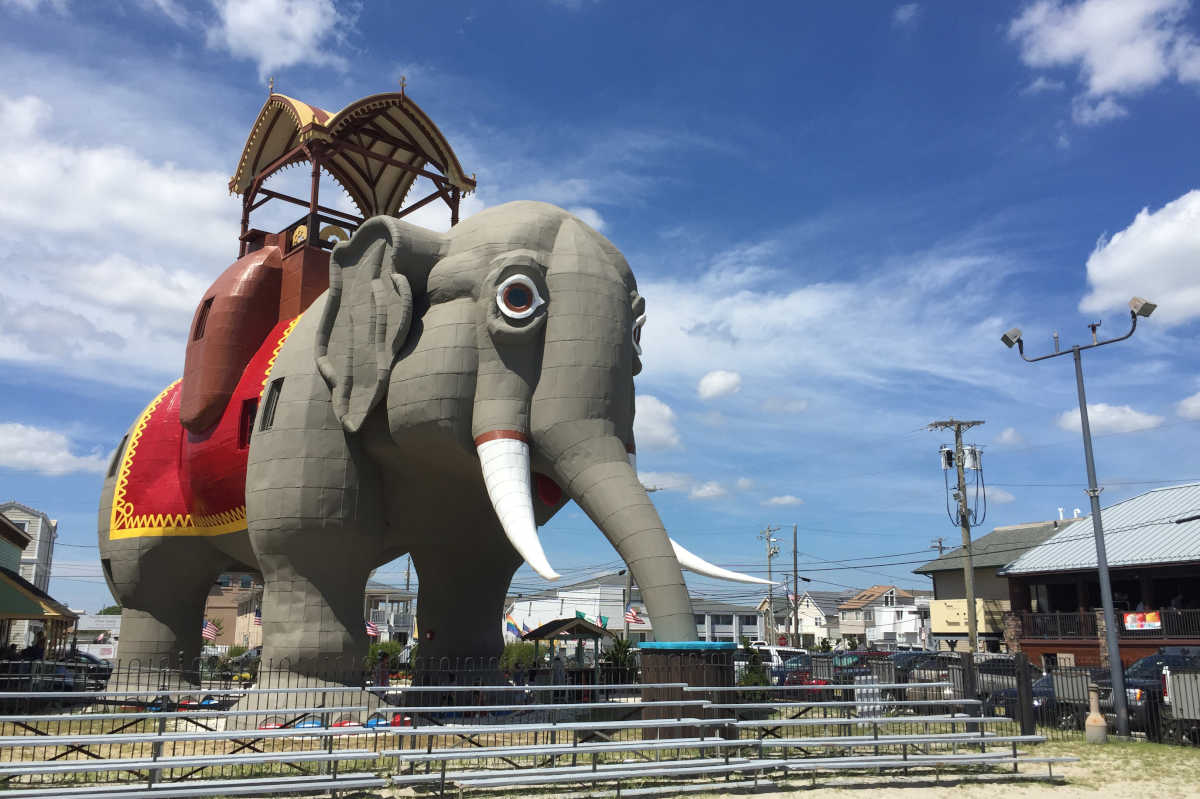 MARI SCHAEFER / Staff Photographer
It's almost time to pull that bathing suit from the depths of your closet and "Watch the tramcar, please." But a seaside vacation doesn't come cheap. Setting foot on the sand often requires a beach tag. Hotel prices fluctuate as holiday weekends approach. And even parking your car or grabbing a bite to eat can be expensive.
Here's how to give your wallet a break while enjoying the (extremely tasteful and dignified) Jersey Shore.
Basic beaching
At Dollar Tree or Family Dollar, grab $1 essentials, such as inflatable swim rings, sunscreen, and beach pails with shovels. Inexpensive swimsuits for women sell at Walmart for about $10.
For day trips, opt for Wildwood or Atlantic City, where the beaches are free.
If you're staying overnight around Wildwood, Pilgrims Pride Motel offers no-frills accommodations a walkable distance from the boardwalk. For about $100 a night, you can get a room with one double bed, a small refrigerator, and a microwave. The decor may be dated, but it's clean, and there's an outdoor pool (5209 New Jersey Ave., 609-729-1621, pilgrimspridemotel.com).
Holly Shores Camping Resort, between Wildwood and Cape May, has a range of rentals available, from empty campsites to the ultimate "glamping" experience. Prices start about $100 per night; WiFi is not included (hollyshores.com).
To and fro
A round-trip from Philadelphia to Atlantic City can cost more than $10 in bridge and highway tolls. The good news? You can avoid them with some crafty navigation. Alternatives to the Atlantic City Expressway or Garden State Parkway include Route 47, Route 55, and Route 347. Google Maps and the Waze app can guide you.
In Wildwood, parking is free from Rio Grande Avenue to 25th Avenue. Last year, the city introduced on-beach parking, allowing all-wheel and four-wheel-drive vehicles spaces in designated areas for $10 daily.
In Atlantic City, free parking may be included for those staying at hotels or casinos; if you're only spending the day at the slots, ask about parking deals. Members or frequent visitors may qualify for special rates.
In Ocean City, there are two free municipal lots: Fifth and Asbury and at Shelter Road off Tennessee Avenue. Use the Spot Hero app no matter where you are: Input your location and the time you need to reserve a spot for, and the app will show you what's available nearby.
For an inexpensive ride ($2.75 per trip), the Atlantic City Jitney Association runs 24/7, stopping by the Boardwalk, shops, and all the hotels and casinos.
Cheap eats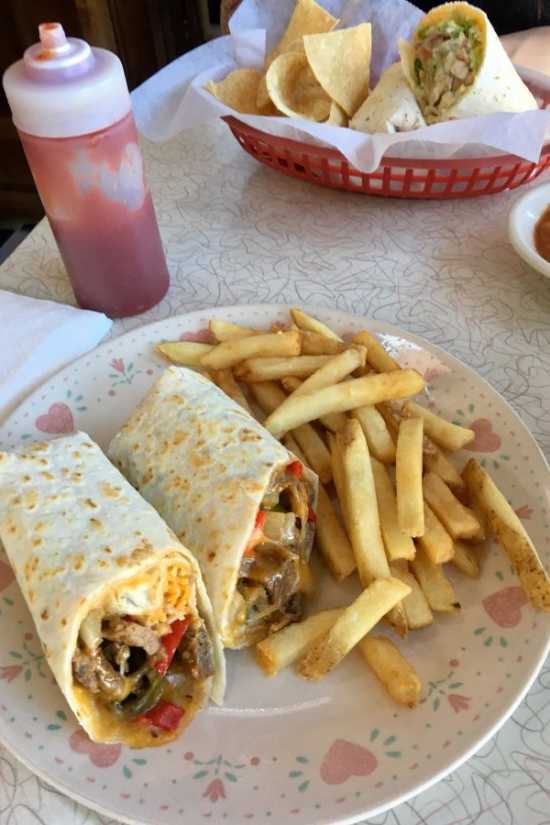 Avalon Zoppo / Staff
Red's Jersey Mex Cafe offers generous portions at a fair price.
Red's Jersey Mex Cafe (206 E. 11th St., Ocean City, 609-399-2272, redsjerseymex.com) is a few blocks from the boardwalk. There's not much seating, but you'll find generous portions at a fair price. The basic bean and cheese burrito ($5) is served with chips and salsa.
White House Sub Shop (2301 Arctic Ave., 609-345-8599, whitehousesubshop.net), a few blocks from the Atlantic City Convention Center, is famous and lined with memorabilia and celebrity photos. Portions are huge. Sit at the counter, try a cheeseburger for $5.10 or the famous Italian half-sub for $7.
You can't miss the retro-style Wawa on Rio Grande Avenue outside Wildwood with its 1950s-design neon sign. Grab sandwiches, drinks, and chips for under $10.
Inexpensive fun
Lucy the Elephant is the ultimate Jersey Shore roadside attraction. Tour Margate's six-story mammal for $8, or gape from below and snap photos free.
Steel Pier Wheel. A 15-minute ride on this new Atlantic City attraction is $15 for adults. The 227-foot-high wheel has heated gondolas that hold up to six passengers each.
Absecon Lighthouse offers a view of the Absecon Inlet from New Jersey's tallest lighthouse. For $7 ($5 for groups of 10 or more), climb 240 steps to the top.
Washington Street Mall: Walk around the heart of Cape May, which is full of shops and restaurants.
JiLLy's Arcade: Have a few quarters to spare after all? JiLLy's has classics like Skee-Ball and pinball.