Sponsored by


Your ultimate

shore guide

2018
FAQs for first-timers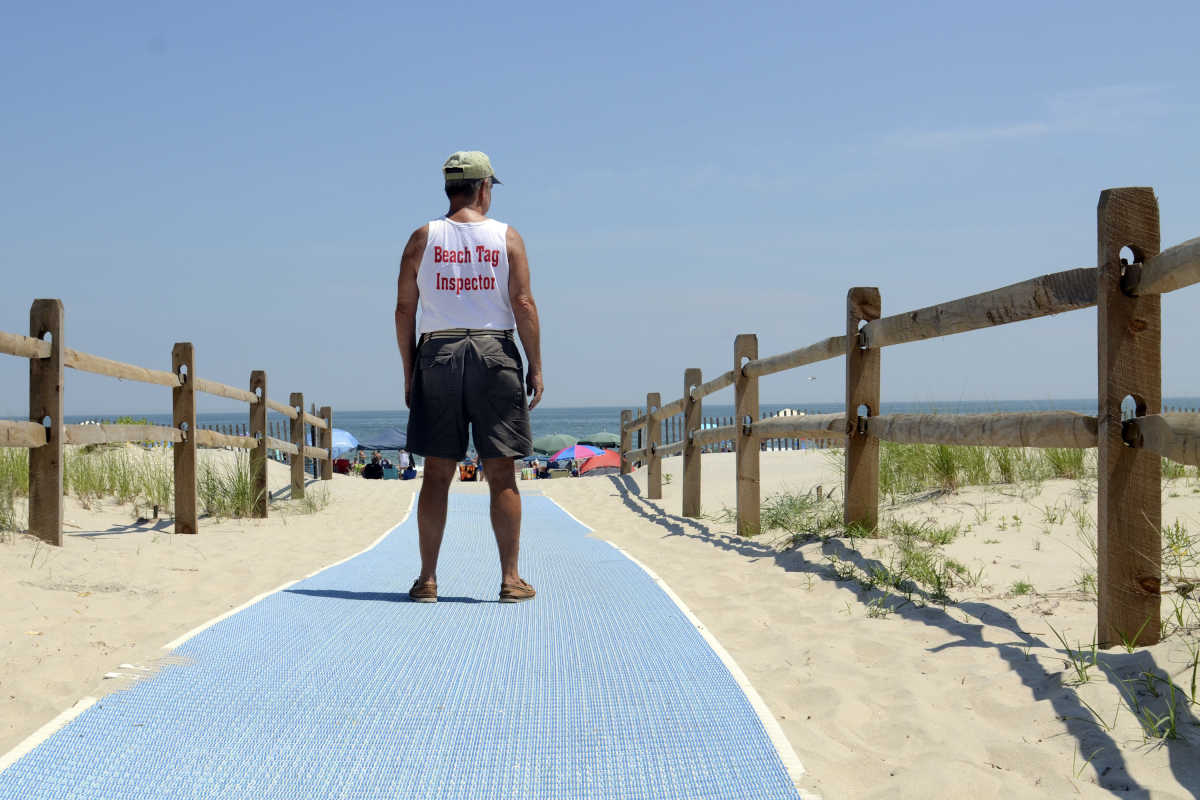 TOM GRALISH / Staff Photographer
Visiting the Shore for the first time? Here's a guide to rentals, beach tags, boardwalks, and other things you need to know to feel like a summering pro.
---
What are beach tags, and WHERE do you need them?
Beach tags are admission badges that must be purchased to use some beaches. You can purchase tags for a day, a week or a season, typically at welcome centers and city halls. Each municipality sets its own rates — for example, Sea Isle City prices are $5 per day, $20 for the season — and you must display your tag once you hit the beach. Shore towns that don't require beach tags include Atlantic City, Strathmere, Wildwood, North Wildwood, Wildwood Crest, and Long Branch.
Is alcohol allowed on the beach?
It's illegal to have alcohol on nearly every beach. And Ocean City is a dry town, which means purchasing for off-sand imbibing somewhere else. There are plenty of liquor stores nearby, but if you don't have a personal vehicle, this can be a little tricky.
How early is too early to look for a rental?
If you haven't started looking, you should probably kiss your dream vacation home goodbye. Most people lock down their summer rentals right after the year-end holidays, but at least now you know for next year! However, you can probably scoop up a spot with fewer amenities by calling Realtors and checking airbnb.com. You're also more likely to find a place if you're flexible about which Shore town to stay in. Don't forget to read the reviews before you commit to a rental. You can also negotiate the rental price through a Realtor, especially if it's last-minute.
What should you bring to a rental house?
Before you pack, don't forget to check what the rental includes. Many don't come with bedding or towels, and it's much cheaper to bring your own than to drop a few hundred dollars to buy them at the local Target for a week. Once you get to your rental, don't forget to document any existing damage so you're not charged for stuff you didn't break.
What's the deal with boardwalks?
The Jersey Shore is famous for its boardwalks, but not all are the same. Atlantic City's was built in 1870 and is renowned for being the first in the U.S. Today, it features more than 25 rides, including kid-friendly ones, and plenty of dining and entertainment options. Don't miss the historic Steel Pier, which dates to 1898. Ocean City has a dry boardwalk, perfect for families, as well as a water park with more than 35 rides and mini-golf. If you have teens in the family, take them to Wildwood's boardwalk, which has more than 100 rides, including nostalgic carnival rides and thrilling roller-coasters that will get their adrenaline pumping in no time. If you're planning to be around for the whole summer, invest in a Wild Pass, which gives you daily access to the Morey's Pier amusements and the water park. Animal lovers should check out the Point Pleasant Beach boardwalk, home to Jenkinson's Aquarium. Though the boardwalks do not close — you can pretty much walk them whenever you want — the businesses there have set hours. Biking on the boardwalk is restricted to certain hours, so be sure to check.
Any must-sees if you're only spending the weekend?
If you're a nature fan, check out a Cape May wildlife safari or a whale-watching expedition. History buffs might want to climb Barnegat Lighthouse on Long Beach Island or Absecon Lighthouse in Atlantic City. For something nostalgic, visit the Wildwoods By-the-Sea Doo Wop Experience. Music fans should catch a show at the Stone Pony in Asbury Park, where Bruce Springsteen first made a name for himself. And don't miss Lucy the Elephant, a National Historic Landmark in Margate.
Are dogs allowed?
During the summer season, dogs are not permitted at any time on beaches or boardwalks at Long Beach Island, Brigantine, Atlantic City, Ocean City, or Avalon. Stone Harbor allows leashed dogs to be walked on the beach from 7 p.m. to sunset. North Wildwood recently opened a dog park on the beach, but it will cost you $10 for an annual membership. Island Beach State Park also permits dogs on leashes. If you're looking for a spot where your dog can run off-leash, try Asbury Park's Eighth Avenue Beach.
What's the WiFi situation at the beach?
Ocean City offers a number of spots where you can get free WiFi. Seaside Park offers free WiFi between Decatur Avenue and North Street on the sand and boardwalk. Asbury Park added free WiFi last year along the entire length of the beach and boardwalk.
Is fishing OK?
You don't need a general permit for recreational saltwater fishing, but if you're over 16, you will need a license to fish in rivers and lakes.
Where can you surf?
Many beach towns have active local surfing communities and plenty of shops that offer boards and lessons. In fact, Surfer.com last year named Ocean City one of the best places in the country to surf.
Can you picnic on the beach?
Some beaches allow picnics, others do not. Most do not allow glass containers, so bring reusable water bottles. Be sure to check the town's rules.
Do the beaches have lifeguards?
Again, some do and some don't; before heading out, check the town's lifeguard policies online. Atlantic City will have lifeguards from 10 a.m. to 6 p.m. from July 1 to Labor Day. Wildwood has lifeguards from 10 a.m. to 5 p.m. from Memorial Day to Labor Day. Long Beach Island is guarded from June 17 to Labor Day from 10 a.m. to 5 p.m. Ocean City has lifeguards on duty from the last week of June to Labor Day. After the lifeguards leave, the beaches are still open, but you'll be swimming at your own risk.
Bring beach gear or buy it?
If you have space in your minivan, bring your beach gear, by all means. But it's probably smarter to buy larger items, like umbrellas and boogie boards, once you get there. There are plenty of touristy stores, and they'll be well-stocked for the summer.