Sponsored by


Your ultimate

shore guide

2018
New now in Atlantic City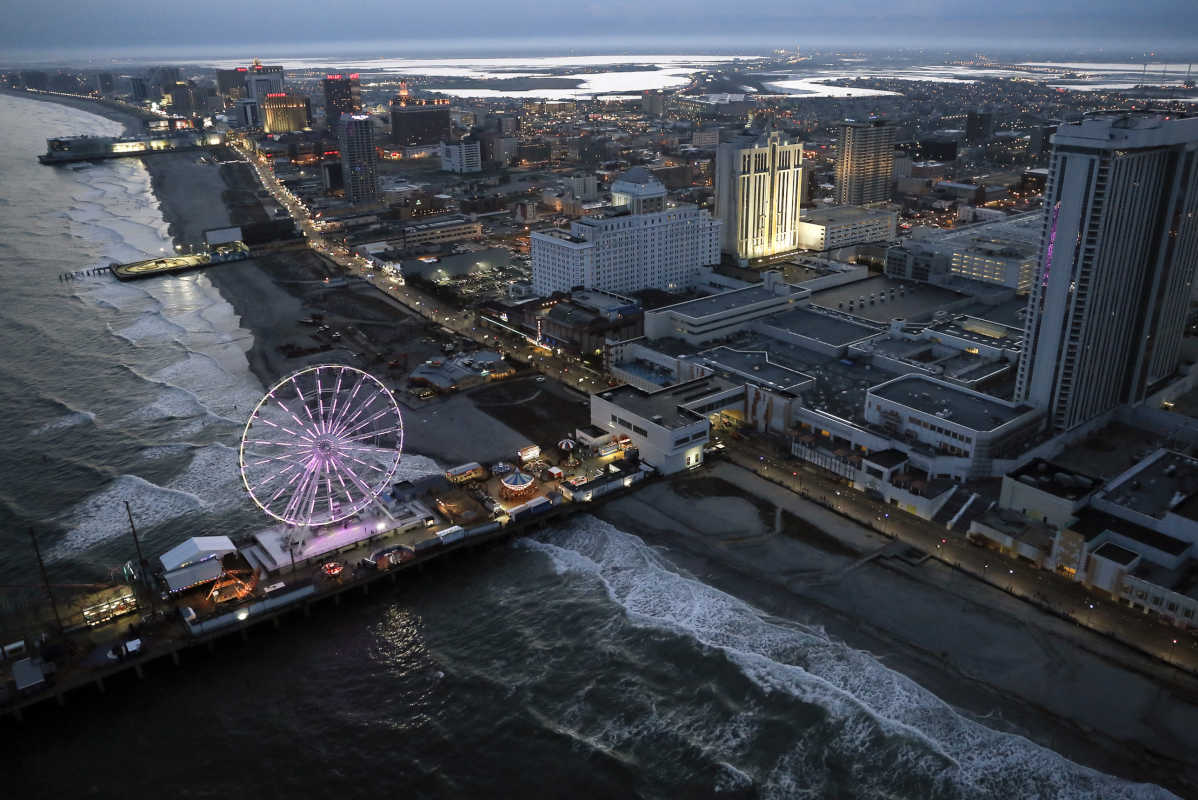 ELIZABETH ROBERTSON / Staff Photographer
Deborah Pellegrino was executive pastry chef for Caesars Entertainment before throwing caution to the wind and going all in on Tennessee Avenue with MADE, a home-roasted and homemade chocolate and cocktail bar on a block of Atlantic City best known for the diehard and underappreciated Pic-a-Lilli Pub.
After lots of publicity, the Tennessee Avenue transformation is starting to take actual shape. The Leadership Studio yoga center is open, and MADE debuted last month. Promised by the summer are the Tennessee Avenue Beer Hall and Hayday, Atlantic City's first non-Starbucks place for crafted lattes.
Pellegrino acknowledges that the block — once home to Atlantic City's only true hipster bar, the awesome but short-lived Perfectly Innocent Amusement Co. — is a work in progress. It's anchored by the Pic, noted for its wings, heavy-metal jukebox, and divey clientele; the Casino Control Commission; and some rooming houses perhaps at odds with the ambitions of the newcomers.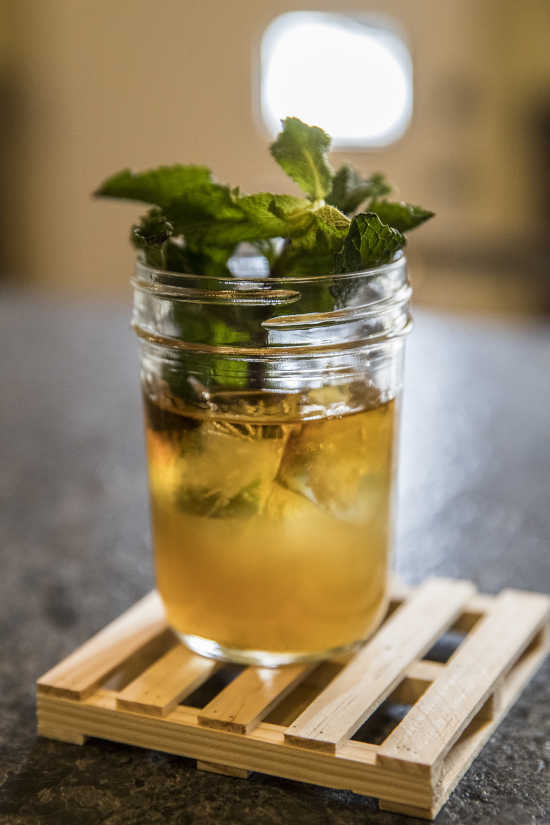 MICHAEL BRYANT / Staff Photographer
A Naked Chocolate Mai Tai from MADE, a new home-roasted, home made chocolate and alcohol bar in Atlantic City.
But investor Mark Callazzo has a proven track record at his restaurant the Iron Room on Albany Avenue, newly expanding into the front space that was A.C. Bottle Co. He thinks Tennessee Avenue can work. "The thing that's going to make the block better is more people," Callazzo says. In the meantime, MADE will be a fine destination on its own, if only for those chocolate-infused cocktails.
"You can sit at the bar, and you see through," Pellegrino says. "You can actually watch us while we're filling the molds and sending them through a tunnel."
The chocolate includes beans from Ghana, the Dominican Republic, Madagascar, and Ecuador, and can be found in desserts such as Chocolate Burrata and Liquid Chocolate. The cocktails include a Chocolate Manhattan and a Rum Point "Made Tai" with Real McCoy 12-year-old rum, Luxardo triple sec, house-made chocolate-orgeat syrup, and fresh mint.
Tennessee Avenue is one of several dreams of an up-and-coming class of entrepreneurs in Atlantic City.
The Biergarten has taken root at 2701 Boardwalk, near California Avenue, opening with a handsome wooden decor and a wood-burning stove for what looks like an excellent day-and-night outdoor drinking spot.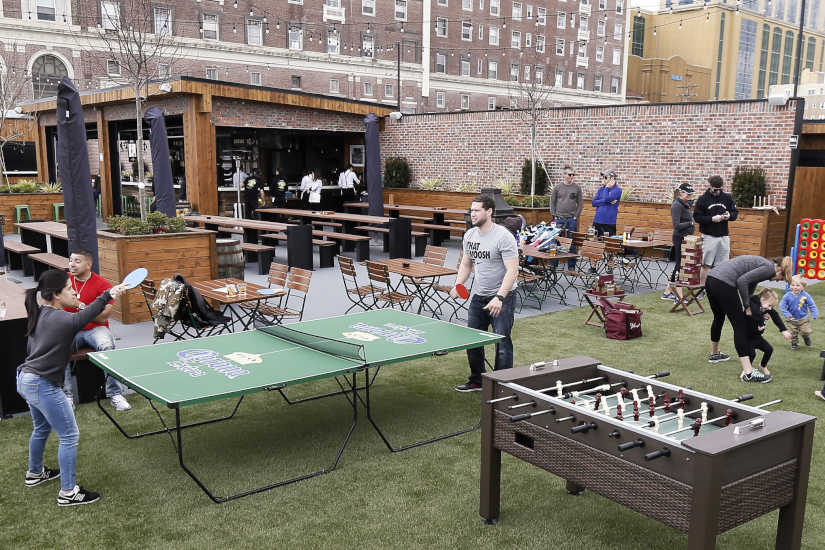 ELIZABETH ROBERTSON / Staff Photographer
The Biergarten is an excellent day and night drinking spot.
Farther up the Boardwalk, on the iconic Steel Pier, the long-awaited 227-foot-high Wheel at Steel Pier will be up and running this summer. Tickets are $15 for adults, $12 for children, for an approximately 15-minute climate-controlled ride. A special "Car 41" can be reserved for a craft-beer experience, complete with a personal bartender and beers from Cape May Brewing Co.
The new Revel, Ocean Resort Casino, announced that it would be run by the Hyatt hotel chain as part of its Unbound Collection (which includes Philly's Hyatt at the Bellevue), and that it would have a branded Exhale spa. The affiliation gives the Denver-based owners some cred and an existing customer base, which the old Revel lacked.
Hard Rock, meanwhile, spent the better part of the year busy un-Taj Mahaling the old Trump Taj Mahal, and setting about rebranding the property with its oversize guitar and rock-and-roll theme. It is also touting a late- June opening, a total renovation of the once-decrepit property, and lots of entertainment.
Nearby is Bart Blatstein's heretofore moribund, casino-less Showboat, which is showing some early signs of new life by transforming the old House of Blues into a newly imagined Bourbon Room. A great venue is once again booking shows.
Best of all, the Boardwalk in that northern area has been gradually rebuilt by the Army Corps of Engineers. You will now be able to ride your bike most of the way around the inlet and on toward Gardner's Basin, always worth a visit for Gilchrist's breakfasts, fishing boats, summer nighttime food trucks, and the always festive Back Bay Ale House.