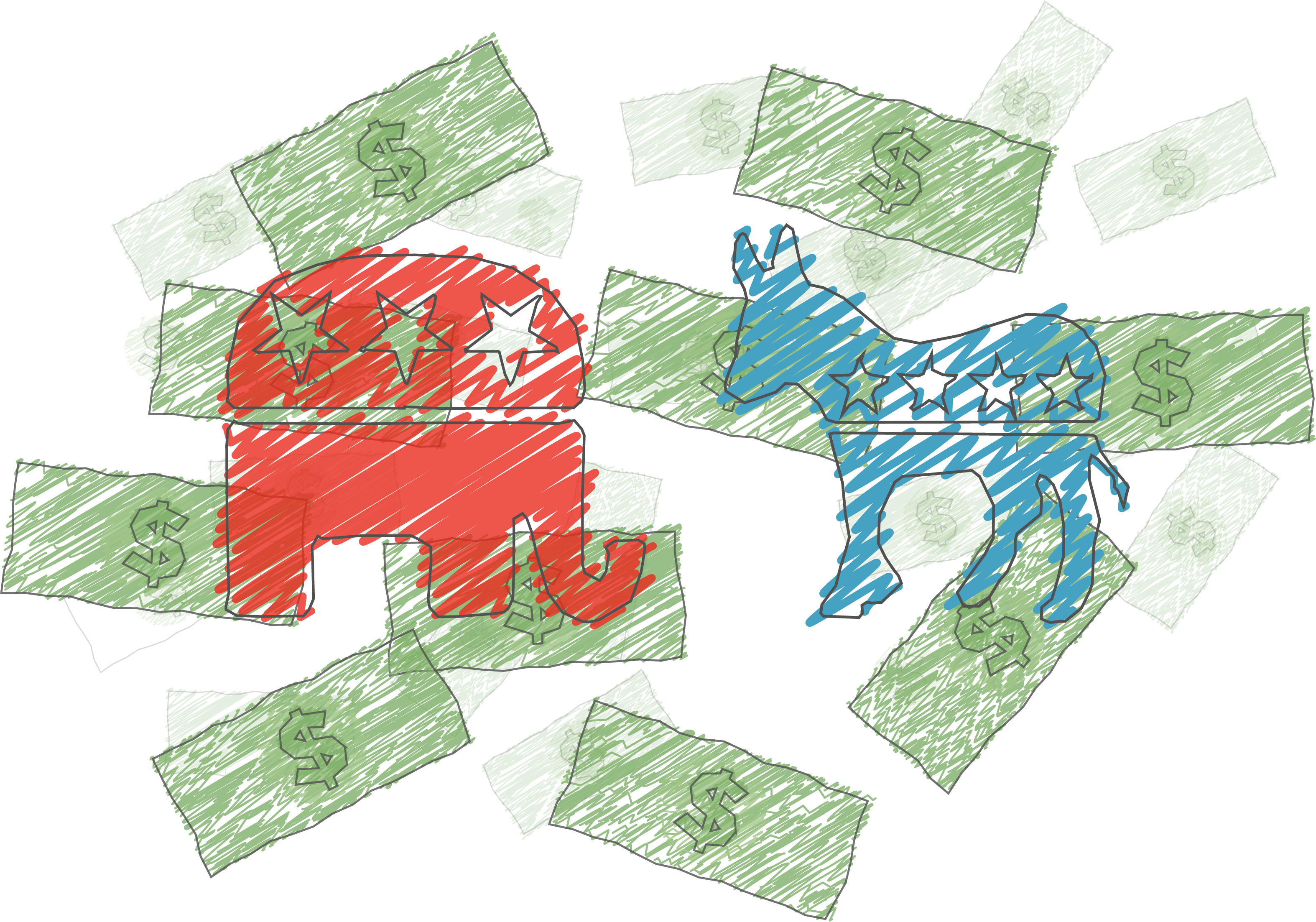 How a Supreme Court ruling is giving mega-donors even more power
It supercharged something called joint-fundraising committees. Here's how they work.
While super PACs have received huge amounts of attention in recent years, joint-fundraising committees have been steadily growing in importance, funneling more and more money from donors to politicians and parties.
Critics say these committees allow politicians and donors to peddle influence and effectively skirt some campaign finance limits. Politicians say they're a convenient way to raise funds and help their parties.
Here's how they work.
Most political giving is straightforward: You find a candidate or cause you support — or respond to a solicitation — and send the money straight to the campaign, political action committee, or party.
But that goes to one person at a time. If you want to support multiple candidates, you'd have to look them all up and write multiple checks to them. If the state party organized a big fundraiser with numerous campaigns, you'd still have to write a check to each one.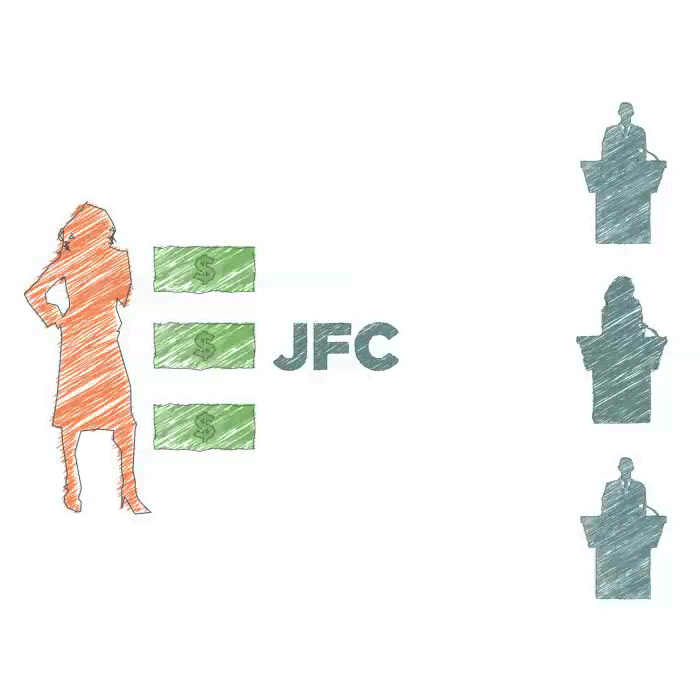 Joint-fundraising committees bring multiple campaigns and parties together, allowing donors to write one check to the group and have it automatically divided.
The maximum amount you can give by law to a joint-fundraising committee is simply the total of the maximum amounts you can give to each individual recipient.
Right now, individuals can give up to $2,700 to a federal candidate per election. If a joint-fundraising committee has 10 candidates, each donor can give it $27,000. And so on.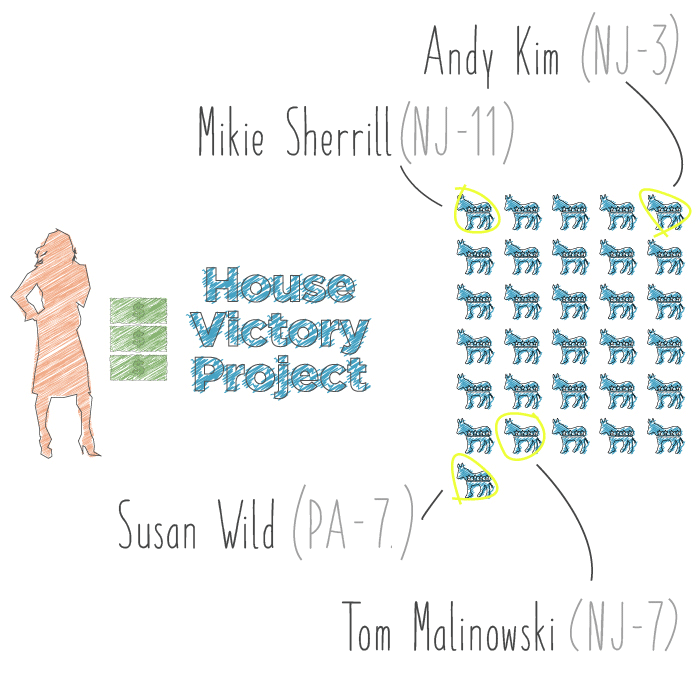 Here's a real example: If you want Democrats to take control of the U.S. House of Representatives this November, you can donate to House Victory Project and have their money sent to 31 different congressional candidates.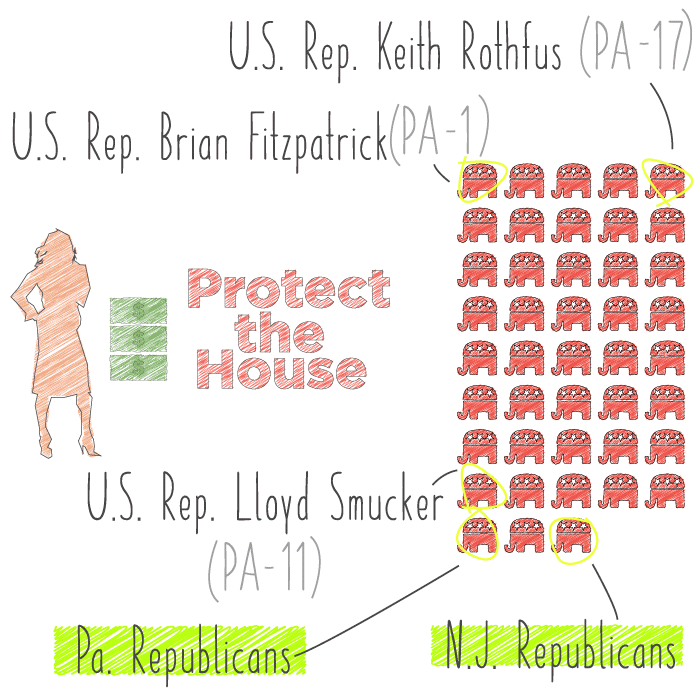 On the other hand, if you want to help Republicans maintain control of the U.S. House of Representatives this November, you can make one donation to Protect The House. They'll split it for you among 43 recipients.
Notice how money collected by Protect the House goes to state Republican parties, including the Pennsylvania and New Jersey GOP? That's because joint-fundraising committees aren't limited to sending funds to candidates. State parties can get in on the action, too, and that's where the big money comes in — the law allows donors to give more to parties than individual candidates.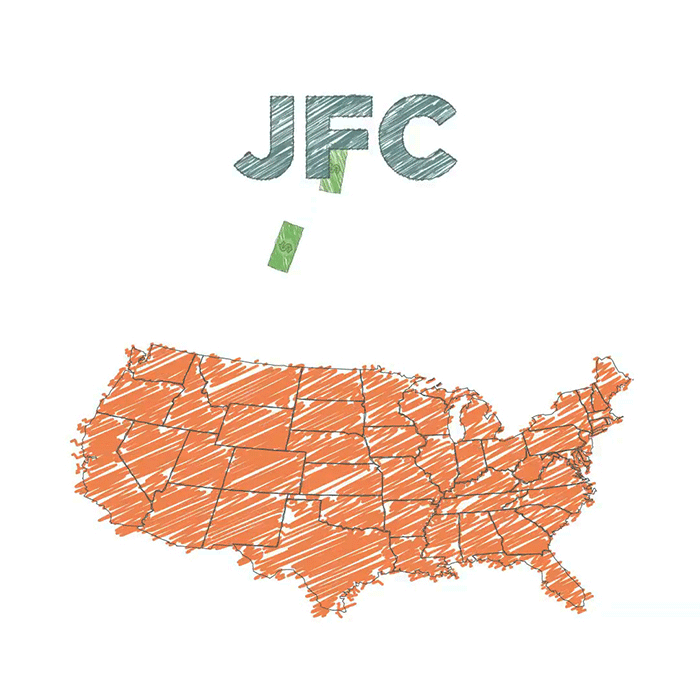 Want to support the Democratic Party as a whole, not individual candidates? Democratic Grassroots Victory Fund will divide your check among 52 recipients: the party in each of the 50 states, plus Washington, D.C. and the national party.
That allows for six-figure donations, and some donors have given $849,000 at once. Because campaign contributions are limited by year, a two-year campaign season means donors can double their contribution.
One donor has given nearly $1.7 million this election season; two others have given about $1.6 million each.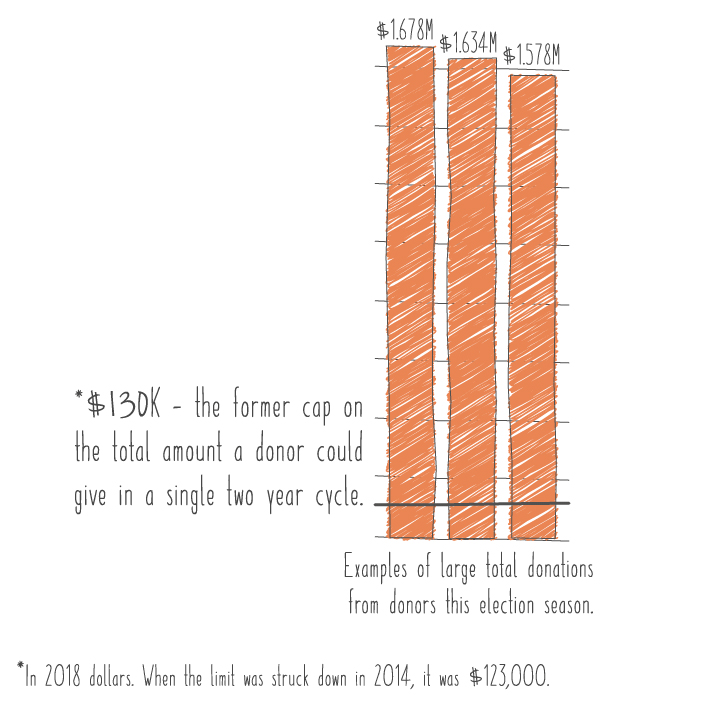 It wasn't always this way. These massive checks are only possible because of a recent change to campaign finance limits.
There used to be a cap on the total amount donors could give, so they couldn't just max out to as many candidates as they wanted. The U.S. Supreme Court struck down aggregate limits in McCutcheon v. FEC in 2014, paving the way for larger joint fundraising committees than ever before.
At the time, individual donors couldn't give more than $123,000 in a single two-year cycle.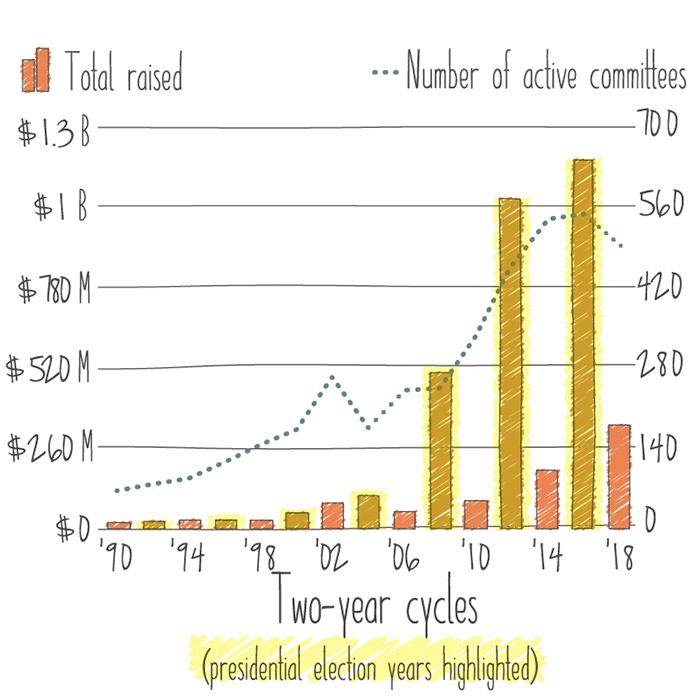 The result has been a boom in joint-fundraising committees, both in the number of them and the amounts they're raising. While they've existed for decades, these committees have grown larger than ever in recent years, and candidates have received more and more money through them.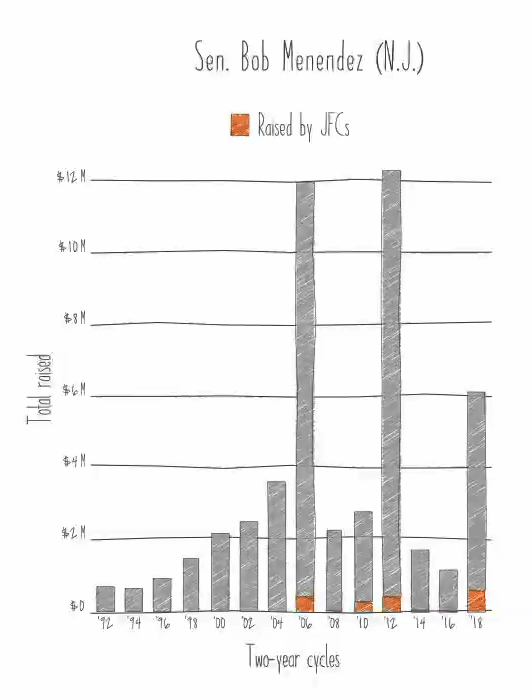 Consider Bob Menendez, running for his third term as senator of New Jersey: As a member of the U.S. House, he received no money from joint-fundraising committees in his election and re-election campaigns. In his campaigns for his first and second terms in the U.S. Senate, in 2006 and 2012, Menendez took in about three percent of his money through joint-fundraising committees.
This campaign cycle, from Jan. 1, 2017 through June 30 of this year, the latest data available, money from joint-fundraising committees makes up more than 10 percent of Menendez' war chest.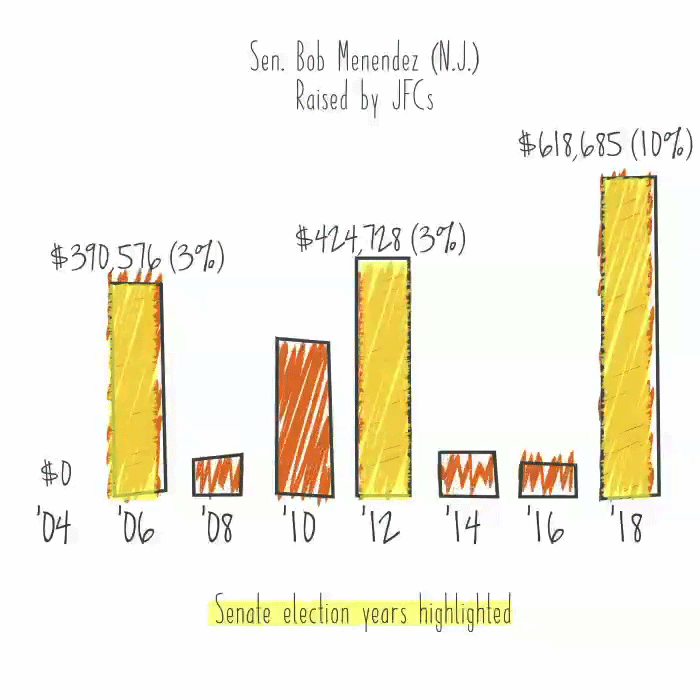 There's another twist when it comes to joint-fundraising committees: National parties are allowed to transfer unlimited amounts of money back and forth with their state and local counterparts. That creates a legal loophole — donors are limited in how much they can give to a single party committee, such as the national Democrats or the Pennsylvania Republicans, but can actually contribute to related state and local parties that then funnel the money to each other.
It's a tactic that Republicans and Democrats used in the 2016 presidential election to skirt campaign finance limits, critics charge, with contributions to state parties feeding the national party. So far, that hasn't emerged in other campaigns.
---
Sources for graphics: Center for Responsive Politics; Federal Election Commission.
Reporter:

Jonathan Lai and Holly Otterbein
Editor:

Tom Fitzgerald
Illustrations & Design:

Jared Whalen